Find below customer service details of Xfinity. Besides contact details, the page also offers a brief overview of the telecommunications company.
Head Office
Comcast Center
1701 JFK Boulevard
Philadelphia, PA 19103
United States
Customer Service
Phone: 1-800-XFINITY (general)
Phone: 1-866-489-0919 (WiFi On-Demand)
Phone: 1-800-391-3000 (Comcast Business)
_____
About Xfinity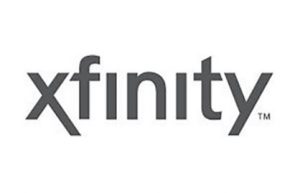 Xfinity is a US cable provider that offers Internet, telephone, TV and wireless services. A subsidiary of Comcast Cable Communications, Xfinity was first founded as Comcast Cable in the year 1981. Today, one of the largest cable Internet service providers, Xfinity offers a wide array of plans and bundling options. The service, available in 41 states, comes in both contract and non-contract plans. Pricing varies according to location and contract length. When going with bundles, you get Internet as well as phone activated along with cable service. There will be activation fee and equipment charges for new customers. There are more than 58 million residential and business customers using Xfinity's products. To make an enquiry or subscribe to plans, you can visit any nearest Xfinity retail store. You can locate a store by city or pin code on the website.
Browse the services, plans and bundles on the Xfinity homepage. Products include Internet, TV, Mobile, Home Security and Home Phone. You can explore the Deals section for hot discounts and bundles. The high-speed Gigabit Internet is available to nearly 58 million homes and businesses. The xFi Advanced Gateway can apparently deliver 1 gigabit over WiFi And for extending WiFi coverage, there are xFi Pods that can be installed at hard-to-reach areas. It can be plugged into any outlet and set up using the xFi app. For those travelling, you will find more than 19 million Xfinity WiFi hotspots across parks, entertainment venues and mass transit lines.
For smartphone addicts the company has introduced Xfinity Mobile, a wireless service giving access to reliable 4G LTE network. While mobile users get access to the Wi-Fi network with 18 million hotspots, they only pay for data they use. Add to that Xfinity Home which provides home security and ability to manage devices from a number of devices; and Xfinity Voice which is an IP-enabled home phone service that offers unlimited calling facility along with more than 12 calling features.
Internet users can find plans offering 15 Mbps to up to 2000 Mbps connectivity. Users get a digital dashboard in the form of xFi to help set up and manage home WiFi networks. You can set parental controls, know the devices connected and monitor performance. Additionally, Internet customers also get streaming service through Xfinity Flex. It comes with an Internet-connected, 4K UHD streaming TV device, and a remote. That is not all, Xfinity Flex offers access to a movie library that exceeds more than 10,000 titles. You also can live stream news, sports and access content from networks like Pluto TV, Tubi TV, Xumo, and Sky News. Smartphone users can stream content through the Xfinity Stream app.
For live television, sports and streaming, users can subscribe to Xfinity X1. The platform gives access to 4K ultra HD quality channels, free shows and on demand movies. Along with live TV, you can stream content from apps like Hulu and Netflix. With DVR, you can record up to 5 shows and even download for offline viewing. To save on subscription, you can just pick channels most needed. The Channel Lineup section on the website showcases the available channels. Plans include Basic, Economy, Starter, Preferred and Premier.
Existing Xfinity customers can sign in to their account to view or manage their services. You can also view bills and make payment via credit card or Internet banking. For complaints or queries on store locations, payment, cancellation, refund, career, or others, reach the Xfinity support.