Contact World Health Organization (WHO): Find below support details of World Health Organization, including phone and email. Besides contact details, the page also offers a brief overview of the UN body.
Head Office
Avenue Appia 20
1202 Geneva
Support
Phone: +41-22-7912111 (HQ)
Email: [email protected] (request information)
Email: [email protected] (report internet scams)
Email: [email protected] (recruitment support)
Email: [email protected] (online career submission)
Regional Support
Phone: +47 241 39402 (Congo, Africa)
Phone: +45 45 33 70 00 (Denmark, Europe)
Phone: +1 202 974-3000 (US, North America)
Phone: 011-4304 0200 / 0161 (India, S.E Asia)
Phone: +63 2 528 8001 (Philippines, Western Pacific)
Phone: +20 2 22765000 (Egypt, Eastern Mediterranean)
Local Offices
Phone: 88 0960 40 27200 (Bangladesh)
Phone: +8610 6532 7189 (China)
Phone: +855 2321 6610 (Cambodia)
Phone: +420 224267050 (Czech Rep)
Phone: 62-21-5083 7860 (Indonesia)
Phone: +39 04 12793847 (Italy)
Phone: +603 8871 7111 (Malaysia)
Phone: +632 528 9762 (Philippines)
Phone: +7 495 787 2108 (Russia)
Phone: +27 12 3057709 (S.Africa)
Phone: +94 112 379191 (Sri Lanka)
Phone: +34 675 788 902 (Spain)
Phone: +662 547-0100 (Thailand)
Phone: +90 312 4961489-90-91 (Turkey)
Phone: +263 772 155 629-32 (Zimbabwe)
Phone: +844 0 4 38 500 100 (Vietnam)
______
About World Health Organization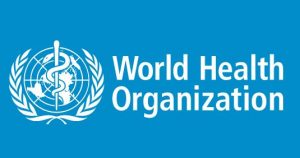 One of the most important agencies of the United Nations Organization is the World Health Organization. Established in 1948 to oversee international public health affairs, the World Health Organization, commonly known as the WHO, has its headquarters in Geneva, Switzerland. Since the constitution of WHO was solemnised on the 7th April 1948, that day is celebrated every year as the World Health Day. The World Health Organization has grown since then and the scope of its extent can be seen from the fact that it works in 150 countries across the globe. It is governed by the World Health Assembly and the executive board puts into effect policies of the health assembly. At the head of WHO is the Director – General.
WHO believes that health is a fundamental right of every human, irrespective of race, religion, economic or social beliefs, and that it signifies not just absence of disease but a complete physical, mental and social well-being and this has been their guiding principle in all endeavours. WHO works untiringly in remotest parts of the globe promoting health and trying to control dangerous and communicable diseases. They also affirm that all governments have a responsibility for the health of their people. All members of the United Nations can become members of the WHO. The World Health Organizations work with different governments in the member countries, to tackle health problems unique to their societies and their success rate has been astonishingly high.
The World Health Organization is a veritable A to Z of health services for humanity. From women and child health, air pollution, Avian influenza, blood transfusion safety, cancer and cardiovascular awareness and treatment to chronic respiratory diseases, deafness prevention, disability and rehabilitation, Ebola virus, food safety and violence prevention – the World Health Organization involves at various levels to make the world as healthy as possible. The World Health Organization is always at the forefront wherever in the world there is an emergency and they are usually the first responders bringing succor to the affected masses – be it a Tsunami or an earthquake, an outbreak of an epidemic or war torn areas, the WHO volunteers and workers quickly move to areas of need.
Member countries of the United Nations may become members of WHO by accepting its Constitution. Currently the network includes a large number including Afghanistan, Algeria, Argentina, Australia, Austria, Bahrain, Bangladesh, Belgium, Brazil, Cambodia, Canada, China, Colombia, Korea, Denmark, Egypt, Ethiopia, Finland, France, Germany, Hungary, India, Indonesia, Iran, Israel, Italy, Japan, Jordan, Kenya, Kuwait, Libya, Malaysia, Mexico, Myanmar, Nepal, Netherlands, Nigeria, Oman, Pakistan, Philippines, Portugal, Poland, Qatar, Romania, Russia, Saudi Arabia, Singapore, South Africa, Spain, Thailand, Turkey, UAE, UK, US, Uganda, Vietnam and Zimbabwe.
To list some of the popular WHO programmes and projects, you have Accountability for Women's and Children's Health, Air Pollution, Cancer, Chronic Diseases and Health Promotion, Deafness Prevention, Dengue control, Diabetes Programme, Drug Information, Emergencies, eHealth, Emergency and Trauma Care, Food Safety, Gender/Equity And Human Rights, Global Health Atlas, Health and Human Rights, Health Workforce, Immunization Standards, Influenza, Malaria, Mental Health, Nutrition, Oral Health, Occupational Health, Palliative Care, Patient Safety, Rehabilitation, Sepsis, Tuberculosis, WHO Employment, among others. The website provides details of each of these and has a vast number of resources in the form of articles, videos and reports.
Visit the website to explore resources by health topic or by region. There are fact sheets, news, speeches, spotlights and newsletters. Interested in a career with WHO? The leading health body employs more than 7,000 across 150+ offices. WHO is constantly on the look out for talented and passionate people. The website claims all posts are filled in accordance with WHOs competency model. No candidates under the age of 20 and above 62 will be considered for any open position. On the Careers section of the website you can see the opportunities for professional staff, general service staff, junior professional officer programme or internships. For more information or queries on office locations, programmes, internship, career, or others, reach the WHO support.