Contact of Wimbledon support (phone, email)
Contact Wimbledon: Find below customer service details of The Championships, Wimbledon, including phone and email. Besides contact details, the page also offers a brief overview of the tournament. Reach the support below for support, complaints or feedback.
Address
All England Lawn Tennis Club,
Church Road, Wimbledon,
London, SW19 5AE.
Customer Service
Phone: +44 (0)20 8944 1066 (general)
Phone: 020 8971 2473 (ticket)
Phone: +44 (0)20 8971 2473 (ticket)
Phone: +44 (0)20 8879 5250 (shop)
Phone: +44 (0)20 8946 6131 (museum)
Email: [email protected] (Wimbledon Shop)
____
About Wimbledon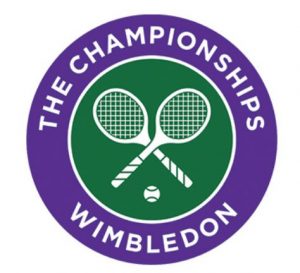 Wimbledon is the world's oldest tennis tournament that takes places at the All England Club in London, UK. The Championships, Wimbledon has been held since the year 1877. Also one of the most-watched sporting events in the world, the game has had strong associations with royalty. The Centre Court plays host to the Royal Box. It starts in the last week of June and runs for two weeks. The game's name comes from its location Wimbledon, a district of southwest London.
The tennis tournament is one of four tennis Grand Slam events held each year. Others consist of Australian Open, French Open and US Open. For some facts, some 42,000 tennis balls are used during Wimbledon. The balls get replaced every seven to nine games. Charlotte Dod was the youngest player ever to win the championship at just 15 years old, in 1887. Some of the recent top men's singles champions include Roger Federer, Andy Murray, Novak Djokovic, Pete Sampras, Rafael Nadal, to name a few. As for ladies' singles champions, you have Serena Williams, Venus Williams, Maria Sharapova, Martina Hingis, Steffy Graf and Martina Navratilova.
You can visit the official Wimbledon website to see ongoing and upcoming game schedule. You can also track the scores. Further get updates of games in the form of news and videos. Tickets for games can be purchased online or on the day of play. Tickets are sold on the basis of one per person queuing. A limited number of tickets are available for Centre Court, No.1 Court and No.2 Court. If you are attending Wimbledon for the first time, note that you are prohibited from bringing illegal substances, large flags, flasks, camping materials, selfie sticks, knives, flares, among others.
Tickets can also be purchased online on the day before play. The Grounds open daily at 10.30am. Play is scheduled to start on Centre Court at 1pm for the first 11 days and close 30 minutes after the end of the last match. You can reach the venue by bus, taxi or metro. If you are driving, car parks are numbers 3, 4, 5, 6, 8 and 10 in the central area. You can pre-pay your parking for confirmed slot. For dining, there are a number of restaurants and cafes throughout the grounds.
For leisure, there is the Wimbledon Lawn Tennis Museum and Shop that is open from 10am to 5.30pm. Last entrance to the Museum is at 5pm. Wimbledon also operates an online shop where you can purchase merchandise like apparel and accessories. Product categories found include towels, tshirts, polo shirts, jackets, shorts, headwear, socks, rackets, sports bags, tennis balls, homeware, bags, toys, phone cases and stationery. Payment for purchases on the e-store can be done using Visa, MasterCard or American Express. For more information or queries on tickets, schedule, online shopping, restaurants, or others, reach the Wimbledon support.