Contact Wideroe: Find below customer service details of Wideroe, Norway, including phone and email. Besides contact details, the page also offers a brief overview of the airline.
Head Office
Widerøes Flyveselskap AS
Langstranda 6, Postboks 247
N-8001 Bodo, Norway
Phone: +47 75 51 35 00
Customer Service
Phone: +47 75 53 50 10
Email: [email protected]
______
About Wideroe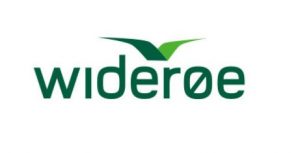 Wideroe is a Norwegian airline with a long history and proven reputation. Established in the year 1934, the airline operates a fleet of 42 aircraft connecting to close to 50 destinations. The airline has its main hubs at Bergen, Bodo, Oslo, Sandefjord and Tromso. Annually the airline claims to transport more than 2.8mn passengers. Headquartered at Bodo, the airline employs more than 3,000 to manage its flights and operations.
Apparently the largest regional airline in Scandinavia, Wideroe's website claims it operates more than 450 flights each day to domestic and international routes. Popular cities in Norway and globally where it flies to and fro include Aberdeen, Alesund, Alta, Bergen, Bilund, Batsfjord, Bodo, Berlevag, Copenhagen, Forde, Haugesund, Hasvik, Kirkenes, Lakselv, Leknes, Liverpool, Mehamn, Mosjoen, Namsos, Newcastle, Oslo, Ronne, Sandane, Sandefjord, Songndal, Stavanger, Stokmarknes, Vadso, and Visby. Passengers can check the flight schedule and status on the website.
To reserve a flight, you can speak to Wideroe's customer support or visit any of the nearest office. Tickets can also be searched and booked conveniently on the official website. To search a ticket, input the origin/destination and dates for best results. As for the ticket types, you have Full Flex, Flex, Economy and Economy Light. While Full flex is a completely flexible and refundable fare type, Flex tickets can be changed within the same fare type.
Fliers can manage their trips by signing into their account. There is a 24 hour cancellation deadline for flights reserved online. If you have a Full Flex ticket, you can change the dates without a fee. You can cancel same for a full refund. Fliers on Full Flex and Flex can carry two checked baggage. Flex ticket holders note that tickets may be changed within the same price level only. Changes in Economy tickets can be doe against a fee. If cancelled within 24 hours after booking, a refund will be provided. Economy fliers can carry one checked baggage, while Economy Light fliers can carry none. As for cabin baggage, all passengers can carry one hand luggage with max 8kg weight. Additional bags can be carried by paying extra fee at the airport. Do note that excess bag charges and also the list of restricted items on the Baggage section of website.
Fliers can check-in at self-services kiosks at airport, or online. Web check-in is allowed 22 hours before departure. Mobile check-in facility is also available for convenient travel. Are you a frequent flier? Register for the EuroBonus loyalty programme to enjoy a range of benefits. Fliers earn points according to the fare type and tier. Gold and Diamond members earn additional points on top of regular points. The points can be used for new flight booking or upgrade. For complaints or queries on payment, cancellation, refund, lost baggage, career, or others, reach the Wideroe support.