Find below the customer service details for WestJet Airlines baggage. Besides contact details, the page also offers a brief overview of the airline.
Head Office
WestJet Campus
22 Aerial Place NE
Calgary, Alberta
Canada T2E3J1
Customer Service
Phone: 1 888 937 8538 (general help)
Phone: 0 800 279 7072 (general help)
Phone: 1 866 666 6224 (baggage assistance)
_____
About WestJet Airlines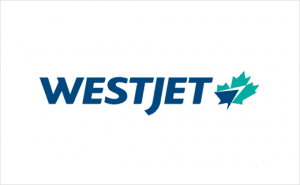 WestJet is one of the most reputed low-cost airlines in Canada. It is the second-largest in Canada, followed only by the flag carrier, Air Canada. Founded in the year 1996, WestJet not only schedules airlines to more than 100 destinations, but it also provides chartered air service to many destinations, including Europe, United States, Caribbean, and Central America. Owned by Onex Corporation, the headquarters of this airline is located near Calgary International airport. WestJet Airline has three major hubs, located in Calgary, Toronto, and Vancouver. The airline operates around 700 flights each day, carrying more than 66,000 passengers. While WestJet is not a part of any air alliance, it does have two subsidiaries, WestJet Encore and WestJet Link. WestJet was one of the few airlines which started with an all Boeing 737 fleet. Setting itself apart from most of the airlines, WestJet does not have a first or business class. The airline does offer a premium economy section called Plus.
Baggage Info
If traveling via WestJet Airlines, you will be allowed to carry a maximum luggage of 50 lbs. or 23 kgs without paying any extra cost. The dimensions of checked baggage must not exceed 157 centimeters or 62 inches. However, if the weight of your baggage exceeds the limit, you will have to pay an extra fee depending on the number of bags. As far as the assistive devices are concerned, a medically required wheelchair will be allowed to be carried without any extra cost. However, the wheelchair must be carried in the cargo compartment. Other assistive devices such as braces, crutches, walkers, and canes are also allowed on board without paying any extra cost.
If any passenger wishes to carry other devices such as a musical instrument, he/she can do so only if it can fit in an overhead bin. In case any passenger is carrying any such device, he/she is allowed to carry an additional personal item too. However, if the instrument is large, the crew may or may not be able to adjust it in the plane, depending on the availability of space. It must be noted that the passenger cannot purchase a separate seat for his/her instrument. If you lose an item during the flight, you will need to log in to the WestJet Airlines website and report the loss of the item. If at all you do not receive your luggage at the destination airport, you will need to contact the WestJet authorities within 21 days after the day of its intended arrival. You will be asked to provide information about the contents and a description of your luggage. This will allow the airline to identify your baggage. If your bags are not found within 21 days, the airline does offer some compensation in replacement value for your bag. If the baggage or the contents of your bag are damaged, you will need to contact the baggage services office at the arrival airport within 7 days of receiving the damaged baggage.