Find below customer service details of Wego.com. Besides contact details, the page also offers a brief overview of the travel search engine.
Head Office
1 Harbourfront Place, #18-04
HarbourFront Tower One
Singapore 098633
Phone: +65 6692 0868
Support
Email: [email protected]
Email: [email protected]
_____
About Wego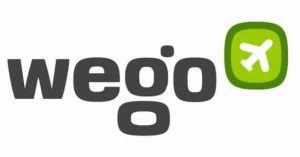 Wego is a travel search engine popular among users across Middle East and Asia Pacific regions. Formerly called Bezurk, the portal was first launched in 2005. The travel search engine allows users to search and compare prices on flights and hotels. It partners with popular travel agencies and websites giving users the ability to find lowest prices and best deals. The website is managed by Wego Pte Ltd, a Singapore-based company with offices at India, Indonesia and UAE.
Flights and hotels can be searched from hundreds of websites on the price comparison tool available on the Wego website as well as Android and iOS smartphone app. As of 2019, the Wego app was downloaded more than 19 million times. The website in fact boasts of more than 4 million visitors each month. Popular travel websites Wego partners with include Yatra, Cleartrip, Rehlat, Bookotrip, Via.com, Kiwi, to name a few. As for airlines, you will find flights from Emirates, Qatar Airways, Etihad, Turkish Airlines, Lufthansa, Singapore Airlines, Malaysia Airlines, British Airways, Cathay Pacific, Thai Airways, Air India, Qantas, Air New Zealand, Virgin Australia, Hainan Airlines, Korean Air, All Nippon Airways and American Airlines..
Wego has several country-level domains targeting visitors of a specific region. The drop down at the right side of the website allows users to choose the relevant website according to the country. To search a flight, you can input the origin, destination and date to see a list of deals. There are filters to select a flight by price, stop, airline or duration. You can see the price for every deal listed. The price includes the actual fare with no hidden fees or taxes. You can see the flight itinerary that shows the time and stopover.
Not just flights, travellers can book hotels similarly with the destination and date. Users can search for hotel deals from popular hotel chains and portals such as Booking.com, Hotels.com, Otel and Airbnb. You can find deals for over 3 million accommodation options around the world. The types of accommodation you can search include villas, hostels, homestays, hotels and dorms. There are reviews to help users know the quality of accommodation at a property.
To know hot discounts and discounts, you can explore the homepage. Further, you can find the best last minute flight deals for this weekend or next weekend. Note that purchasing deals, be it flight or hotel will be done through third party travel service providers and agents. Users will be directed to the third party website where they will have to make the payment. Do note the terms of cancellation and refund. The confirmation email will be sent to your email by the booking site. And if you need to change or cancel, you will need to contact the booking site directly. Cancellation and refund policies vary according to the airline and hotel company. For complaints or queries on reservation, partnership, career, or others, reach the Wego support.