Contact WebMoney: Find below customer service details of WebMoney, Russia, including phone and email. Besides contact details, the page also offers a brief overview of the company.
Head Office
WebMoney,
Moscow City, Russia
Customer Service
Phone: +7 (495) 727-43-33
Phone: +7 (812) 309-02-91
Phone: +84 19 00 64 74 (Vietnam)
Phone: 0 800 30-94-60 (Ukraine)
Email Support
Email: [email protected] (corporate)
Email: [email protected] (WMZ)
Email: [email protected] (WME)
Email: [email protected] (WMR)
Email: [email protected] (WMB)
Email: [email protected] (WMB)
Email: [email protected] (WMV)
______
About WebMoney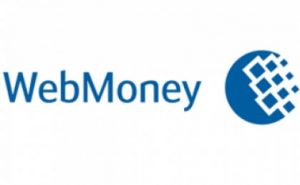 WebMoney is a Russian payment processor founded in 1998. The online payment solution provider currently serves close to 40 million users globally. Businesses and individuals can conveniently transact online by purchasing WM units (a concept similar to Bitcoin). Users securely make transactions as there is no credit card or bank account involved. As for depositing money into WebMoney, one can fund through cash at ATMs, bank transfer or through prepaid cards. The global payment settlement system allows users to login to their account and keep a track of available funds, to make requests for transfer or to resolve disputes. The company, owned by WM Transfer Ltd, has a large number of users and merchants primarily from CIS countries. The list includes Armenia, Azerbaijan, Belarus, Georgia, Kazakhstan, Kyrgyzstan, Latvia, Lithuania, Moldova, Russia, Tajikistan, Turkmenistan and Uzbekistan.
Registration on WebMoney is free. After successful registration, users will be given a personal WebMoney ID with a Passport level account. A e-wallet (purse) will be created as you set up your funding method and verify your identity via email or phone. Registered users can upgrade their currency Purse or Passport. While for basic use, you have Keeper Standard (Mini), for professional use, there is Keeper WebPro (Light) and Keeper WinPro (Classic). While Keeper Standard account can be managed on the website and smartphone app, for WebPro access is accomplished through a personal digital certificate. WinPro users can access their account through a private key that is stored in a file or in a protected E-Num storage.
WebMoney charges the fee of 0.8% of the payment amount for every transaction. Merchants using the platform and tools do not have to pay any additional fees. Funds will be credited to a WebMoney account within 24 hours after approval. You can visit the website to locate a cash-in terminal, WebMoney exchange office or bank branch where you can top-up your account. Deposits by bank transfer may take 1-3 business days. Deposits through WME-card and at the wm.exchanger is done instantly. Even cash deposits at terminals, banks and online transfer is done immediately.
WebMoney transacts in EUR, USD only. As for payouts, it supports USD, Euros, Russian Rubles, Ukranian Hryvni, Vietnamese Dong and Bitcoin. WebMoney prohibits all users from illegal trade, financial pyramids and money laundering. The WebMoney Transfer requires all users to accept the "Agreement on Property Rights Transfer" with terms at registration.
Coming to withdrawal, the minimum withdrawal amount is 10 USD, and the maximum withdrawal amount per transaction is 5000 USD. If you are new to WebMoney, you can browse the Help section which has a number of content resources covering all the products and services. If you have a complaint on terms of delivery of goods or breach of the terms of the transaction or any other, you can submit a ticket by signing into your account. For complaints or queries on registration, deposit, withdrawal, cancellation, refund, technical help, or others, reach the WebMoney support.