Contact Wacom: Find below customer service details of Wacom, including phone and email. Besides contact details, the page provides a brief overview of the technology company and its services. Reach the Wacom customer service below for queries, complaints or feedback.
Head Office
Sumitomo Fudosan Shinjuku Grand Tower 31F,
8-17-1 Nishi-Shinjuku, Shinjuku-ku,
Tokyo 160-6131, Japan
Customer Service
Phone: 1-855-MY-WACOM (699-2266)
Phone: +81-3-5337-6502 (Japan)
Email: [email protected]
International Contacts
China: 400-810-5460
France: +33 (0)1 7020 0070
Germany: +49 (0)69 66 30 82 00
Hong Kong: (852) 2573 9322
India: 1800-102-2771
Russia: +7 4992722061
Singapore: + 65-6258-8640
Spain: +34 091 787 0346
UK: +44 0207 744 08 31
_____
About Wacom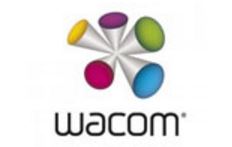 Wacom is a Japanese technology company that manufactures pen-enabled tablets, computers and displays that serve a wide range of industry, from film and animation to auto-design. Used mostly by creative professionals, Wacom's products come with top-notch internals and features. The Japanese company is headquartered in Kazo, Saitama. Founded in 1983, Wacom also has operations in the United States, China, Korea, Australia, Singapore, Hong Kong, Taiwan, India and several European countries.
The product lineup includes Clintiq, Intuos and Bamboo. The various models you can find include Clintiq Companion 2, 27 QHD Touch, 27 QHD, 22 HD Touch, 22 HD, 13 HD Touch, 13 HD, Companion Hybrid, Intuos Pro SE, Intuos Pro Large, Pro Medium, Pro Small, Intuos Art, Intuos Comic, DTH 2242, DTK-2241, DTU-1631 and DTU-1031. As for pens, you can find a range of premium stylus named Bamboo. There are specific products for digital sketching, illustration, comic, manga, animation, 3D sculpting, graphic design, fashion and product design. Wacom also has enterprise products and solutions for specific industries such as banking, healthcare, hospitality, insurance, telecommunications and public sector.
You can purchase products directly from the Wacom store online. Products can be filtered by color, price or name. Wacom offers free shipping on orders over $50 in the US. Payment for purchases can be made using major credit/debit cards. Customers also enjoy a 30-day return policy. Register your product online to keep track of service, product warranty, among others. If you are looking for drivers to be installed on Wacom products, click here. Looking to locate a Wacom store nearest to your address? Click here. Download the Wacom Marketplace app to shop for ink-based tools, creative software, and cloud solutions. Use the Inkspace to share and export your ideas and collaborate real-time. For more information or queries on payment, refund, cancellation, technical support, or others, reach the Wacom customer service.