Contact vTiger: Find below customer service details of vTiger, including phone and email. Besides contact details, the page also offers a brief overview of the software developer.
Head Office
No. 95, 12th Main
3rd Block, Rajajinagar
Bangalore – 560 010
Phone: +91 80 23501152
Customer Service
Phone: 1-877-784-9277 (US)
Phone: +44 20 3608 3666 (UK)
Email: [email protected]
Email: [email protected]
______
About vTiger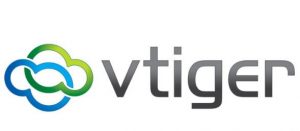 vTiger is an easy to use, customizable customer- relationship management (CRM) software that manages a company's interaction with customers, analyses data to improve business interaction and sales. It is useful for marketing, sales and customer service divisions and helps them give customers a consolidated superior experience. The software enables vendors to improve sales and manage their teams by finding leads, learning about customer requirement and vastly improving team deliverables.
vTiger also empowers companies to engage with customers through various media, auto-assign tickets, prioritize cases and complete the process in optimum time, thus making the team a winning proposition. vTiger has exceptional customer support system for which it has won awards. Living up to their mission statement, vTiger software is user friendly and customizable so that each customer's needs are catered to, no matter what their size and turnover. The success of the product can be seen from the fact that vTiger is now used by developers and partners in 110 countries and they have touched over 300,000 businesses over all.
Their Kickstart programme is a custom built programme for businesses worldwide. By signing up, you would be handheld by CRM experts who would understand your business needs and then tweak the software to suit your needs. It would also entail training one resource in your company who would be the one point of contact with vTiger to ensure that the software works seamlessly. Kickstart has exhaustive empowerment programmes for your sales teams as well as the support teams and you choose the extent of the help you need from their team.
vTiger is available in Open Source software and uses Apache web server, MySQL, PHP, ADOdb, and Sugar CRM. Its success is in no small measure due to the fact that it is a proven solution that is cost effective and scalable to suit any size of workplace. Subsequent extension of customer base can be done easily without expensive add ons. Appreciated by Software Advice, a Gartner Company, vTiger has been named one of the top six CRM solutions worldwide and thousands of satisfied customers second this award. So the next time you need a customer service software, you could think vTiger.
As for the key features, with vTiger you can keep your marketing, sales and support teams organised and in sync; you get a 360-degree historical view of every contact; build custom reports and charts; set automatic notifications; and communicate through call or Tweet; import contacts from anywhere; a forecasting tool; powerful case management; build private and public knowledge base; and engage with customers through a private customer portal. The vTiger Help Desk is perfect for those looking for for multi-channel customer support organizations to manage cases at scale and at SLA-speeds. The cutting-edge software has an array of features, including ability to see status of outstanding issues, add comments to existing cases, case routing and assignment, setup agents and much more.
New users can start with a 15-day free trial that requires no credit card for activation. If you are ready to upgrade, you can choose between Starter, Professional or Enterprise package that will be billed annually.  Vtiger has a Kickstarter program to help firms train their staff and import any pre-existing data. There are also special Training and Migration packages. For those who are just starting, the Resources section on the website has a wealth of information. You will find lengthy documents and detailed videos dealing with varied subjects. For more information or queries on sales, bugs, partnership, or others, reach the vTiger support.