Find below the customer service details for Vistara baggage. Besides contact details, the page also offers a brief overview of the airline.
Head Office
TATA SIA Airlines Ltd.,
10th Floor, One Horizon Center,
Golf Course Road, DLF Phase-V,
Sector 43, Gurgaon 122003,
Haryana, India
Customer Service
Phone: +91 928 922 8888
Phone: +91 812 008 8888
Email: [email protected]
_____

About Vistara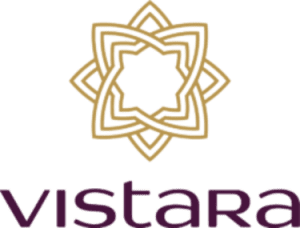 Vistara, a joint venture between SIA (Singapore Airlines Limited) and Tata Sons Private Limited, is a relatively new entrant in the highly competitive Indian aviation space. Tata Sons own a stake of 51%, and Singapore Airlines own a 49% stake in the venture. The airline is based in Gurgaon and has an operational hub at the Indira Gandhi International Airport. Vistara, which commenced operations in 2015, has already flown more than 20 million customers. The airline has managed to expand its footprint rapidly, both in terms of service proposition and network. Currently, the sixth largest airline in India, Vistara has a fleet of Airbus A320, Airbus A321neo, Boeing 787-9, Boeing 797-800NG. The airline connects more than 24 destinations with 1200 flights per week. Vistara is also the first to have launched the Premium economy seats on its domestic routes in India. The airline launched its first international flight in 2019, from Delhi to Singapore. 
Baggage Info
Vistara strives to make travel easy for its customers. Since its launch, the airline has been lauded for its customer service and convenient air travel. For all the passengers, Vistara facilitates web check-in, which is available from 48 hours before the scheduled departure and closes 60 minutes before the departure. Web check-in closes 120 minutes before the departure for international flights. Check-in closes 45 minutes before the departure for all domestic flights. For international flights, the check-in opens 3 hours before departure and closes 1 hour before the scheduled departure. 
Vistara allows free check-in baggage and hand luggage as per the airline norms. The maximum weight per piece of baggage should not exceed 32 kgs across all the classes. The free baggage limit varies across the economy, premium economy, and business class passengers. Each class has three permitted free-baggage allowance sub-classes. If you are traveling in the economy, you can carry free baggage of 15 kgs in Lite/Value class, 15 kgs in Standard, and 20kgs in Flexi class. For premium economy customers, you can carry 20 kgs in Lite/Value, 25 kgs in Standard, and 30 kgs in Flexi. For all the business class customers, the Lite/Value class permits 30 kgs of free check-in baggage, 35 kgs for Standard, and 40 kgs for Flexi. Each passenger is allowed to carry a hand luggage with a free weight permit of 7 kgs for Economy class, 10kgs for Premium economy, and 12 kgs for business class. The dimensions of hand luggage should not exceed 55 cm x 40 cm x 20 cm.
If your luggage is lost, damaged, or delayed during your travel with Vistara, you can contact airline personnel at the arrival hall. The staff will register your complaint and provide you with a reference number to track the progress. Vistara does not take responsibility for damage to overpacked or oversized bags, fragile or perishable items, or damage to baggage with manufacturing defects. You can track the status of your baggage complaint reference number online in just a few minutes.