Contact Viettel: Find below customer service details of Viettel Telecom, including phone and email. Besides contact details, the page also offers a brief overview of the telecom company. Reach the customer service below for support, complaints or feedback.
Head Office
Viettel Group
#01 Tran Huu Duc,
Nam Tu Liem District,
Hanoi, Vietnam
Phone: +8424 6255 6789
Email: [email protected]
Customer Service
Phone: 1800 8098
Phone: 0989 198 198 (north)
Phone: 0983 198 198 (south)
Email: [email protected]
_____
About Viettel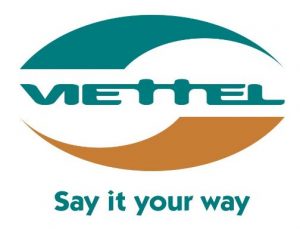 Viettel is a Vietnamese telecommunications company founded in 2004. The brand, headquartered at Hanoi, Vietnam, is owned by the Ministry of Defense. Part of Vietnam Military Telecommunications Group, Viettel posted revenue of 250,800 billion VND in 2017. It currently boasts of 90 million subscribers in 19 countries. Recognized among the top 30 most valuable mobile brands in the world, Viettel has products and services designed for consumers, enterprise customers and government agencies. Employing more than 70,000 around the world, Viettel today has grown to become one of the largest telecommunications companies in terms of customers.
Besides Vietnam, Viettel boasts of customers from across Asia, Africa and America. It manages business under brands Bitel, Halotel, Lumitel, Metfone, Movitel, Natcom, Nexttel, Telemor, Unitel and Mytel. For consumers across Vietnam, Viettel offers prepaid service, postpaid service, data service, smart TV and Internet services. The prepaid packages you will find include Tom690, GOI Tomato, GOI Economy, Hi School, 7Colors, Student and Sea+. The packages vary in the free minutes, data and the features. You can visit any of the nearest Viettel store to purchase a SIM card. Even order one online. If you need to recharge, you can top up via SMS, Internet, or through paper scratch cards. Postpaid customers will find GOI Basic+, GOI VIP, GOI Family, and GOI Corporate. There are data only packages for various currencies. For home Internet, you can subscribe to monthly Mimax packages offering high speed connectivity.
The FTTH is a Fiber Optic Internet service offering speed 200 times higher than ADSL technology. With speeds up to 100 Mbps, the service comes in various plans. You can ask for Net2, Net3, Net4 and Net6. The plans vary according to province/city. The combo plans will offer massive savings by offering both Internet and Television. You can start with the starter plan that offers few channels and then upgrade to higher plans that has an extensive list of channels. You can look up the cost and packages, along with cost on the website. If you are an existing customer, you can sign in to My Viettel to view and manage services. The same can also be done through the official Viettel smartphone app. Payment of bills can be done at a Viettel store or online through Internet banking.
Viettel also offers a digital wallet in the form of ViettelPay. By registering for ViettelPay you can manage all payments, do credit card payment, book services and even transfer money. If you are a regular customer, register for Viettel Privilege, a membership loyalty program to earn and redeem points. For more information or queries on store locations, payment, cancellation, refund, top-up, postpaid bills, career, or others, reach the Viettel support.