Find below customer service details of Vietnam Railways. Besides contact details, the page also offers a brief overview of the rail transport company.
Head Office
Vietnam Railways
118 Le Duan, Hoan Kiem, Hanoi
Phone: +84 024 39425972
Support
Phone: 1900 6469 (general)
Phone: 0911499965 (tickets)
Phone: 1900 0109 (Hanoi)
Phone: 1900 1520 (Saigon)
Email: [email protected]
_____
About Vietnam Railways
Vietnam Railways is a state-owned rail transport company that is owned and managed by the Vietnam Railways Corporation. Though the company officially began in 2003, it has a history of more than 140 years. The first railway line in the country came into existence in the year 1881. Locally known as Duong Sat Viet Nam (DSVN), the company currently connects passengers to 35 provinces and cities through 7 main lines. The popular stations in the network include Saigon, Nha Trang, Dieu Tri, Quang Ngai, Da Nang, Dong Hoi, Vinh, Haiphong, Hanoi, Dong Dang, Lao Cai, Bien Hoa, Bong Son, Duc Pho, Nui Thanh, Tra Kieu, Thap Cham and Phan Thiet.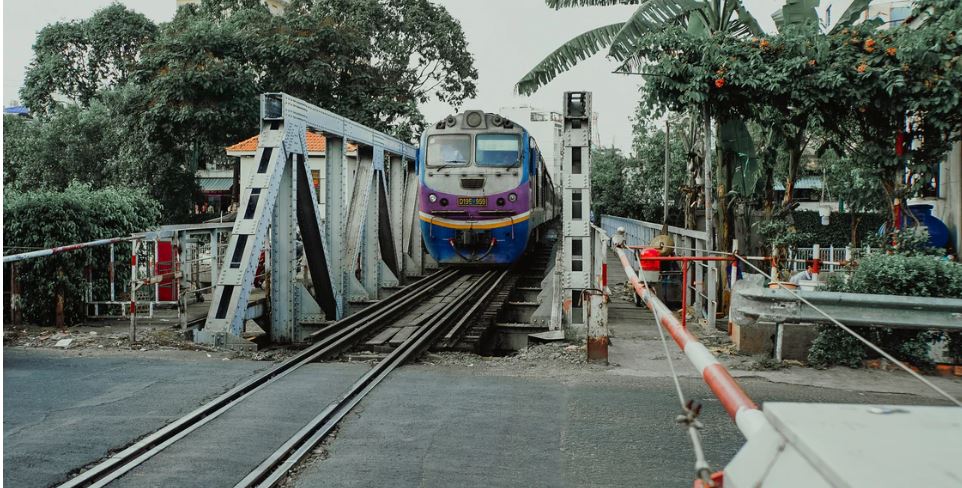 Train schedule and prices can be easily looked up on the Vietnam Railways website. Tickets can be purchased at any of the nearest station. The DSVN also has online booking facility for passengers who prefer to reserve a seat from the comfort of their home. The Dsvn.vn website allows you to look up a train by origin and destination. You can then choose the preferred seat type and class. The S1 to S6 are the favourite trains among locals. Popular tourist trains include New Livitrans Express Train, Laman Express Train, Violette Espress Train, King Express Train and Orient Express Train. The coaches have air conditioned soft sleepers, hard sleepers, soft seats and hard seats. While in soft sleepers you have four berths in each compartment, the number of berths goes up to six in hard sleepers. Both the seats offer meals, power sockets, luggage space and meals. On most coaches, passengers are allowed to carry baggage of up to 20kg weight.
When booking your ticket online, you will need to to provide your personal identification details. If you have an existing reservation, you can input your booking code and see the itinerary. When booking online, you can pay using Visa, MasterCard, Smartlink and digital wallet. Ticket costs vary according to the berth and fare type. Upon confirmation, you will receive an email with details. As for cancellation, they vary according to the time of cancellation and fare type. Cancellation of hard seat, soft seat, sleeper and VIP cabin tickets within one day before departure will see a deduction of 30%. The cancellation rates are higher during key holidays and peak season. For tickets purchased at station through cash, you can request cancellation and refund at the location. If paid by card, refund will be processed back to the original mode of payment. For complaints or queries on reservation, cancellation, refund, career, or others, reach the Vietnam Railways support.