Contact Videotron: Find below customer service details of Videotron, Canada, including phone and email. Besides contact details, the page also offers a brief overview of the company.
Head Office
300 Viger Avenue East Montreal,
QC H2X 3W4 Canada
Customer Service
Phone: 1-877-512-0911
Phone: 1-866-380-2967 (automated)
Phone: 514-281-1711 (form abroad)
Phone: 1-877-380-2611 (technical support)
Email: [email protected]
______
About Videotron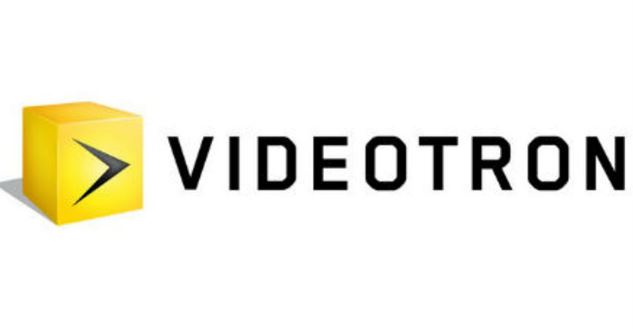 Videotron is a Canadian telecommunications company operating as a wholly-owned subsidiary of Quebecor. Founded in 1964, the Montreal-based company offers Internet, cable broadcasting and landline services to subscribers. It primarily serves consumers in Quebec and areas of New Brunswick and Eastern Ontario. The company claims its network reaches more than 90% of Quebec. Recognised as the "most influential telecommunications brand in
Quebec", Videotron also boasts of being the largest internet service provider in the region. As of 2018, it's mobile services are used by more than 1.15 million subscribers and cable broadband Internet by close to 1.7 million subscribers.
Like other telecom providers, Videotron has products and solutions designed for individuals and businesses. New users can subscribe to Videotron products on the website or by visiting any nearest outlet. For personal use, you have contract-based plans with different data and call options. If you need a phone, you can opt for a plan with a new device. Brands you will find include Apple, Samsung, Google, LG and Huawei. The Zen plans start with 6GB and go up to 12GB. They come with yearly data bonus, unlimited calling and texting in Canada and ultrafast LTE network. If you are not a data user, you can just go with a cheaper plan that allows for unlimited calling and texting. Videotron promises nationwide network coverage and allows activation of roaming when travelling abroad. To save your roaming costs, subscribers can enable WiFi calling. Incoming and outgoing calls will be made over a WiFi network with no long-distance charges.
In 2018, Videotron introduced the Fizz, a digital-only mobile and internet brand tailored to attract budget conscious consumers. Users can build their own custom mobile plan with no fixed-term contract. Users can browse and download as fast as 150 Mbps and even rollover unused mobile data to next month. There are monthly mobile as well as Internet plans. The mobile plans start as low as $28 with unlimited text and call and 1GB data. New users can order SIM card and activate same right on Fizz.ca. The all-inclusive unlimited Internet plans come with router and WiFi modem. You can view bills and manage payments on Fizz account on web or smartphone app.
Another key brand launched in 2018 for ultrafast WiFi is Helix. The basic plan allows users to connect 1 to 4 devices and stream high quality HD videos in a jiff. Through the Helix Fi app users can manage the connected devices, see performance and enable parental control. There is Helix TV for those who would like to customise their channels and watch content on TV, smartphone or laptop. The basic package offer 33 channels in total. It comes with a voice-controlled assistant that works with all connected devices in the home. The channel lineup includes a wide selection of local and international TV channels. Subscribers will need one Helix TV terminal for each TV they want to connect to Helix. Only Helix equipments can be used within the ecosystem.
Existing Videotron customers can sign into their account to view their current plans, see bills and make payments through credit card. Registered users can also access Illico to watch on-demand shows and movies exclusive for Videotron customers. For complaints or queries on store locations, payment, cancellation, refund, career, or others, reach the Videotron support.