Contact Veeam: Find below customer service details of Veeam Software, including phone and email. Besides contact details, the page also offers a brief overview of the company.
Head Office
Veeam Software
Linden Park. Lindenstr. 16 Baar,
CH-6340, Switzerland
Phone: +41 41 766 71 31
Customer Service
Phone: 1-800-691-1991
Phone: 1 800 913 1940
Phone: 0 800 051 89 36 (UK)
Email: [email protected] (sales queries)
Email: [email protected] (report safety or abuse)
______
About Veeam Software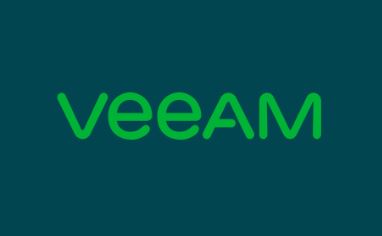 Veaam Software is an American technology company that is a global leader in backup, disaster recovery and intelligent data management solutions for enterprises. Founded by Ratmir Timashev and Andrei Baronov in 2006, the privately held company has its headquarters at Baar, Switzerland. It's sales, operations and support are managed by a staff of close to 3,800 in more than 30 countries. With customers that include more than 80% of Fortune 500, Veeam is on an expansion mode with products designed for SMB, medium enterprises and large enterprises. The market leader in enterprise level data protection for Virtual, Physical and Cloud platforms currently boasts of 365,000 customers that contribute to its $1bn in revenues. Some of the big names include Intel, Dillard's, Kohl's, Coca-Cola, 3M and Marriott. It's ecosystem partners include VMware, IBM, Dell EMC, Lenovo, Microsoft, NetApp, Cisco, Quantum, and Hewlett Packard.
For an overview of the products, you have Veeam Availability Suite, Veeam Backup & Replication, Veeam Availability Orchestrator, Veeam Backup Essentials (for small business), Veeam One and Veeam Management Pack. For backup and recovery for VMware and Hyper-V, Veeam offers the free Veeam Backup & Replication Community Edition. You can download same for free to protect physical servers, cloud instances and VMs. Also find Veeam PN for VPN networking and configuration tasks; and Veeam Agent, a simple backup tool for Linux and Windows. And for monitoring and reporting of your IT environment, download the Veeam One Community Edition. You can download this for closely monitoring workloads and infrastructures.
Be it healthcare, government or education, Veeam has solutions designed for specific industries. The product overviews published on the website will direct the user to the right solutions. Most of the Veeam products come with a free trial of 30 days. You can also request for a product demo from a Veeam support professional who will guide you through the features. The Veeam Availability Suite has been one of the most popular, allowing companies to manage virtual, physical and cloud workloads from a single management console. You can easily simplify management of your backup storage, create backups from any storage, create image-level VM backups, restore entire VMs in minutes and prevent ransomware and malicious attacks by scanning and verifying backups automatically. You can know the system requirement and pricing on the product page.
The Veeam Backup Essentials is another useful product designed for small businesses. Compatible for all physical and cloud workloads, Veeam says the backup solution was designed for those with less than 250 employees. It also offers a single console for monitoring and reporting, and reliable backup solutions. The Veeam website has wealth of educational resources useful for training. You have how-to videos, courses and certifications and Knowledge Base with some of the popular topics. To purchase Veeam products, you can request a quote on the website, or connect with an authorised reseller or service provider. If you need help with renewal, troubleshooting or anything technical, you can open a support request via customer portal.