Contact Department of Homeland Security: Find below customer service details of Department of Homeland Security, United States, including phone and email. Besides contact details, the page also offers a brief overview of the federal agency.
Head Office
Department of Homeland Security
245 Murray Lane, SW
Washington, DC 20528-0075
United States
Customer Service
Phone: 202-282-8000
Phone: 202-282-8495
Email: [email protected] (Office of Public Affairs)
____
About Department of Homeland Security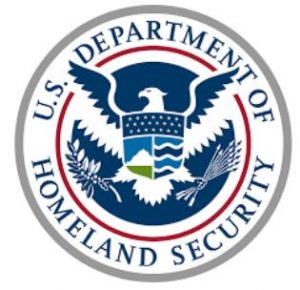 The Department of Homeland Security (DHS) is an important agency of the United States federal government. It was established in the year 2002 and employs more than 240,000 across the country. The cabinet-level department is headed by the Secretary of Homeland Security. It brings together 22 different federal departments and agencies. They include U.S. Customs and Border Protection, U.S. Immigration and Customs Enforcement, United States Coast Guard, United States Secret Service and United States Citizenship and Immigration Services.
According to the DHS website, the Homeland Security's chief mission is to "ensure a homeland that is safe, secure, and resilient against terrorism and other hazards". The department works round the clock to prevent terrorism, secure and manage borders, administer immigration laws and safeguard and secure cyberspace. The website has a number of resources on topics ranging from reporting crime to information relevant to travelers. If you are a traveler, there are links with information on applying for a US passport, checking wait times, filing a travel complaint, locating a port of entry or learning what you can bring on the plane.
If you are visiting the US, you can find a range of resources to help you plan your trip and obtain a visitor visa. If you are looking for immigration, travel or customs forms, there is a separate section on the website with all the forms available for download. The forms you will find include immigration forms, affidavit of support, application for green card, application for naturalization, passport application forms, arrival departure record form and certificate of registration for personal effects taken abroad.
The Department of Homeland Security encourages members of all communities to get involved by reporting suspicious activity. You can reach the Homeland Security support via telephone or through the website.