Find below student support details of University of South Africa. Besides contact details, the page also offers a brief overview of the university.
Head Office
University of South Africa
Preller Street, Muckleneuk Ridge,
Pretoria, 0002, South Africa
Support
Phone: 0800 00 1870
Phone: +27 012 429 3111
Phone: +27 012 441 5888 (registration)
Email: [email protected] (general)
Email: [email protected] (finance)
Email: [email protected] (application help)
Email: [email protected] (assignment support)
Email: [email protected] (exam support)
______
About University of South Africa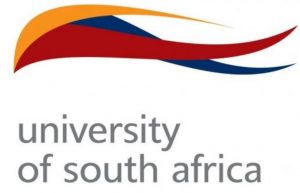 The University of South Africa has a long history of more than 150 years. It was first established as the University of the Cape of Good Hope in 1873. Commonly known as UNISA, the university has its main campus located at Muckleneuk Ridge, Pretoria, Gauteng. There are more than 400,000 students at the university, including students from 130 countries. The university is affiliated to the Association of African Universities (AAU), Association of Commonwealth Universities (ACU) and Universities South Africa. Each year the institution has more than 50,000 students passing out with degrees and diplomas. Besides regular courses, there are also distance education programmes available. In fact UNISA is the largest open distance learning institution in Africa.
Currently, UNISA has nine colleges offering courses that include humanities, business and management, law, science, engineering and technology. The network includes College of Accounting Sciences, College of Agriculture and Environmental Sciences, College of Economic and Management Sciences, College of Education, College of Human Sciences, College of Graduate Studies, College of Law, College of Science, Engineering and Technology, and Unisa Graduate School of Business Leadership. Those doing extensive research can access the UNISA library for access to large collection of books, electronic journals and other resources. The catalog contains more than 2.7 million items. A membership will be required to access the UNISA Library. You can also visit any of the nearest branch libraries. The list of branches include Cape Town, Durban, East London, Port Elizabeth, Polokwane, Pretoria, Rustenburg and Sunnyside campus.
Students interested in joining a course or for seeking advice from a student counselor, can visit one of the UNISA regional centers. You can find a center at Eastern Cape, Gauteng, KwaZulu-atal, North Eastern, Midlands and at Western Cape. Besides counselling, the centers also offer library assistance, student administration and technology support. Students can also apply for admission online. You can join for a higher certificate, advanced certificate, diploma and degree programme. While filling the application online, you can pay the fee and get a UNISA student number for future correspondence. You will be asked to submit the supporting documents once you receive your student number. The documents might include ID, complete academic records, recent CV, among others. Note that the application fee is non-refundable. If a student is eligible for a refund, the same will be processed within 15 days.
Fee for your course will be according to the modules (books cost additional). You can pay online through debit card, credit card, Internet banking and bank deposit. Funding is available through partner banks. Students can login into their account online using the unique UNISA student number and keep track of fee, recent payments, notifications on exams, check exam results, download forms and much more. For complaints or queries on registrations, books, campus locations, admission forms, career, or others, reach the UNISA support.