Find below customer service details of Unitel, Laos, including phone and email. Besides contact details, the page also offers a brief overview of the company.
Head Office
Star Telecom Co. Ltd
Nongbone Road, Phonxay Village,
Saysettha District,
Vientiane Capital, Laos
Customer Service
Phone: 109 or 021 999 666
Email: [email protected]
_____
About Unitel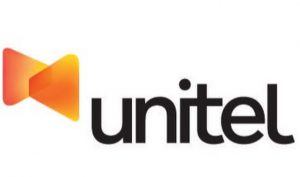 Unitel is a leading telecommunications company in Loas, offering fixed telephony, mobile and Internet services. The company operates as part of Star Telecom, a joint venture between Lao Asia Telecom and Viettel Group. Thanks to its extensive and reliable infrastructure, Unitel has a 96% nationwide coverage. The infrastructure includes 8,000 base stations with 2G/3G/4G/ and 5G capabilities. The company already has 50% market share, with more than 3.3 million customers. Products are sold and managed through more than 15,000 agents and point of sales outlets.
Speaking of key Unitel products, under mobile service you have prepaid and postpaid services, under fixed phone you have Unihome and PSTN. Internet addicts can opt for FTTH, ADSL, Edge and Mobile Broadband 3G/4G plans. Unitel has plans designed for individuals as well as enterprise customers. For a new connection, you can visit the nearest Unitel outlet and complete the formalities. You can ask for Unitel's Net-SIM for 3G and 4G connectivity or Unitel Prepaid. There is Unihome 030 for lower call rates and data options. Unitel's electronic SIM card (e-SIM) is available for service in Lao PDR. It can be activated in less than 30 seconds. You can be assured of ultra-fast and affordable call and data services. Unitel was in fact Laos' Speedtest Awards Winner for mobile network speed in 2019.
For those who would prefer a monthly contract, Unitel's postpaid plan might fit the bill. Postpaid customers enjoy free data and SMS, along with affordable monthly fee. For a new postpaid connection, local residents need to carry their ID/Passport, resident certificate and certificate from employer. International roaming service must be activated before travelling abroad. Customers can visit any Unitel outlet and furnish required documents for same. Calls will be charged according to zone. The details are available on the website.
Speaking of Internet, Unitel uses Fiber to the home (FTTH) technology to provide unprecedented high-speed Internet access. You have plans starting from 3Mbps speed to 1000Mbps. The plans include Max1, Max2, Max3, Max4, Max5, Max6, Max7 and SuperMax. The rates vary according to the speed and plan. New connections can be applied on phone or at nearest Unitel store. The installation is done in 3-4 working days. There are free months available for those going for a six-month or annual contract. For complaints or queries on store locations, bills, payment, cancellation, career, or others, reach the Unitel support.