Find below the customer service details of UNI Air. Besides contact details, the page also offers a brief overview of the airline.
Head Office
Uni Airways
8 Flr, No.117, Sec. 2,
Chang-An E. Rd, Zhongshan Dist,
Taipei City 104, Taiwan
Support
Phone: 886-2-25086999
Phone: 886-2-25011999
Email: [email protected]
______
About UNI Air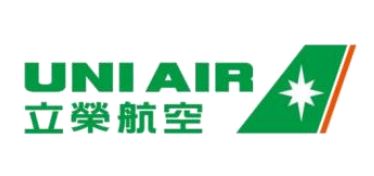 UNI Air is a Taiwanese airline that began operations in 1996 and is part of the Evergreen Group, which also operates the popular EVA Air. While EVA Air primarily caters to international routes, UNI Air connects to mostly regional destinations. With a fleet of 15 aircraft, UNI Air connects fliers to close to 30 destinations. The airline operates flights from its main hubs at Kaohsiung and Taipei Songshan Airport.
Fliers can search for flights on the website, by inputting the origin, destination and dates. The network currently includes Beigan, Nangan, Taichung, Hualien, Kinmen, Penghu, Tainan, Chiayi, Taitung and Kaohsiung. Other routes include Shenyang, Dalian, Qingdao, Seoul, Shanghai, Ningbo, Songshan, Taoyuan, Shenzhen, Guangzhou, Chonqing, Kunming, Xian, Fuzhou, and Ho Chi Minh City. The route map published on the website contains details of all connections. Additionally, you can also check flight status by route or number on the website.
Booking of tickets can be done conveniently online by simply selecting the cities and date. Payment for tickets can be done using all major credit cards. And if you have an existing booking, you can change the itinerary through the booking reference. For tickets booked through a travel agent or airport counter, reach out to the customer service. If your ticket is eligible for refund, note that there will be a refund handling fee imposed. It varies according to ticket types. Those who have paid through credit cards will have the amount credited to the original mode of payment. To apply for a refund, there is a form available online that needs to be filled and submitted. If you have booked ticket through a travel agency, cancellation can be done by contacting the respective agency.
Want to skip airport queues for check-in? Fliers have the option to do web check-in from first day to up to 40 minutes before flight departure. You can collect an electronic boarding pass or one at the airport counter. Speaking of baggage, UNI Air allows passengers to carry one piece of cabin baggage. The weight however must not exceed 7kg. Do note the dimensions of bag to prevent any hassles due to baggage. As for checked baggage, you are allowed to carry a bag with up to 23kg weight. In domestic flights, passengers are allowed to carry a free checked bag of up to 10kg weight. The baggage restrictions can also vary according to the ticket type and destination. Do read the baggage terms mentioned on the ticket.
Have a damaged bag? You are advised to report same to the airport baggage service desk within 7 days. For missing items as well, you are advised to do it immediately at airport or within 21 days of your flight arrival. For queries or complaints on payment, flight status, cancellation, refund, lost baggage or others, reach out to the UNI Air customer service.