Contact UberEats (India): Find below customer service details of UberEats, including phone and email. Besides contact details, the page also offers a brief overview of the food delivery company in India.
Head Office
One Horizon Centre
Gurgaon, Haryana 122001.
Customer Service
Phone: 080 46852222
Email: [email protected] (corporate support)
_____
About UberEats India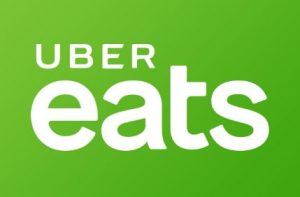 UberEats is a growing food delivery service in India. Launched by San Francisco-based cab aggregator Uber in 2017, the service competes with the likes of Swiggy and Zomato. Incorporated along with the Uber ride app so riders can book food while on the go, UberEats handles delivery from 10am to midnight, seven days a week. Users can order food from their favourite restaurants for swift delivery. UberEats currently is available in Ahmedabad, Bangalore, Bhubaneswar, Chandigarh, Coimbatore, Delhi, Hyderabad, Jaipur, Indore, Kochi, Kolkata, Lucknow, Puducherry, Vijaywada and Visakhapatnam.
On the UberEats platform, users will find hundreds of restaurants to choose from in their the neighborhood. Food delivery can be booked online or through the iOS/Android smartphone app. After choosing the location, users are shown a list of restaurants along with the menu. Most of the restaurants listed offer massive savings with deep discount on menu. When you checkout, you will see the price and estimated delivery time. The price breakup will show the taxes, packaging and delivery fee.
Users can track the order, from the time it is packed to the time it has left the restaurant. The delivery is fulfilled by Uber drivers on cab or moped. The page will also show the name and details of the driver. There is no minimum order value. UberEats charges a fixed delivery fee on all orders. If you are just starting with UberEats, you might want to apply discount codes and coupons for paying lesser than the actual. The promo code can be applied on the payment page. Note that cancellation of order can be made by signing into your account. If orders are cancelled before delivery, you will receive the refund into your account within 5-7 business days.
Want to be a delivery partner or restaurant partner? You can fill out the form on the website to have the UberEats support reach out to you. For more information or queries on booking, payment, cancellation, career or others, reach the UberEats India support.