Find below the customer service details of the TV Guide. Besides contact details, the page also offers a brief overview of the company.
Head Office
TV Guide Networks LLC
7140 South Lewis Avenue
Tulsa, OK 74136,
United States
Customer Service
Web: Feedback
_____
About TV Guide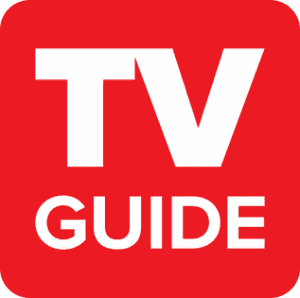 TV Guide is a growing television programming guide headquartered in Tulsa, Oklahoma. The digital media brand provides TV program listings, along with television and entertainment news. It helps users explore TV shows and simultaneously stream entertainment on web or app. The team of entertainment editors provides curated recommendations, reviews, in-depth interviews, news, fun videos, smart recaps, and much more. TV Guide earlier operated a print magazine division that was sold-off in 2008. TV Guide launched the widely popular TV Guide Talk in 2005. The weekly podcast, available for free, featured entertainment news of the week, commentaries from film releases, television programs, and occasional interviews from producers, actors, and executives. The final episode of the podcast was released on April 10, 2008. 
The digital media company has generated a wide user base, thanks to the tech that makes discovering shows and episodes seamless and effortless. TV Guide offers recommendations from top streaming services like Netflix, HBO Max, Hulu, Amazon Prime Video, CBS All Access, Disney+, Showtime and Starz. The website also offers Live TV, in addition to publishing full schedule of programs. Users can select the time, choose the provider, and get specific information on what is playing on a particular channel. New users can create an account for free on the website. There are two ways to sign-up. You can either link the TV Guide account with your Facebook, or you can choose to go with your email id. Having an account on the website will help you customize your TV listings, add episodes to watchlist and much more. 
Users can look for recommendations on the website or smartphone app. Recommendations are based on your viewing history on different streaming services. For mobile users, the app is available on both Google Play and App Store. Registered users can track episodes via push notifications. The TV listings will show the genre, along with time, cast and crew. Further, you can also watch trailers, clips and behind-the-scenes videos. You will need to be signed in to your TV Guide account while setting favorite channels. If you have a question, you can browse the Help section of the website. You will find frequently asked questions on registration, features and troubleshooting. You can also submit a ticket to receive support on the service.