Contact TurboTax: Find below customer service details of TurboTax, including phone and email. Besides contact details, the page also offers a brief overview of the company. Reach the customer service below for support, complaints or feedback.
Head Office
Intuit, Inc
2700 Coast Ave
Mountain View, CA 94043
United States
Support
Phone: 1-800-624-9066
Phone: 1-800-446-8848
Email: [email protected] (payment queries)
_____
About TurboTax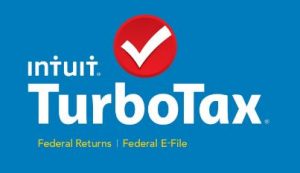 TurboTax is one of the leading tax software solutions in America for individuals as well as businesses. The company offers tailor-made software packages for filing accurate income tax returns. Whether you are a novice or professional, you need to stay updated with the latest tax law reforms while double checking your financial data with your deductions and credits. With a hectic job or business taking most of your time, seeking professional help in income tax matters always works to your advantage. It is here that TurboTax offers to make your money matters secure and accurate through its series of dedicated product features ranging from Basic to Deluxe, Premier and Home & Business for State Returns, Federal Returns and e-filing.
Initially launched as MacinTax by SoftView, TurboTax, developed by Intuit soon gathered pace as one of the most familiar proficient tax filing software packages in America. With headquarters in Mountain View, California, Intuit Corporation has managed to carve out its own niche even as it continues to tussle with the Internal Revenue Service of the United States.
TurboTax makes it easier to file returns while you are on the go through its mobile app that allows you to switch seamlessly between various devices when working out your taxes. TaxCaster App for quick estimation of tax refunds and ItsDeductible for keeping a tab on charitable donations, are two such versatile apps developed by TurboTax. The TurboTax Advantage platform offers annual subscription along with live phone support; complimentary access to product downloads and re-downloads. Through its featured forums, members of TurboTax can share, discuss, discover, make queries, answer and seek support from tax experts. Sensitive information remains secured through multi-factor authentication and one-time-use code.
TurboTax claims to understand the consumer requirements based on an interview-like system of questioning and understanding the exact state of your tax situation while recommending the appropriate tax package for maximum deductions and credits. It does so through integrated software products that translates into easier handling of finances and convenient e-filing of returns. Questions are asked in simple English and they are designed so as to assist you in finding the right kind of solution and guaranteed maximum refunds. Users have the option to pay at TurboTax using debit or credit cards while also having the alternative of paying through federal tax refund with an additional fee. The TurboTax website is a very exhaustive place for users to explore and understand all the nitty gritties related to their tax solutions.
Those who want to file tax returns, can start with the free edition. You will however need to fall under the W-2 income, with limited interest and dividend income reported and have earned Income Tax Credit (EIC). Pick TurboTax, if you want to have a real CPA review your return. You get unlimited advice all year. TurboTax says it will work to ensure maximum refund by searching over 350 tax deductions. After you file taxes electronically, you will receive email confirmation from the IRS as soon as the online tax return has been accepted. After successful filing, you will be able to track status of refund online. New users can start by uploading a W-2 snap and have the software auto-fill major data. There are TurboTax CD/Download for individuals and businesses. The pricing varies according to the plan. For more information or queries on registration, payment, cancellation, refund, forms, downloads, or others, reach the TurboTax support.