Find below the customer service details of Tubi TV. Besides contact details, the page also offers a brief overview of the streaming service.
Head Office
315 Montgomery Street,
9th and 10th Floor,
San Francisco, CA 94101
United States
Customer Service
Email: [email protected]
Web: Support
_____
About Tubi TV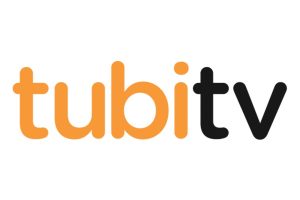 Streaming services are being launched one after the other, and each promise unique and entertaining content through attractive subscriptions. The newest kind of competition is among those that offer paid subscriber model and free ad-supported streaming services. One free-to-consumer ad-supported streaming service available in the market is Tubi TV, which also claims to be the largest streaming ad-free streaming network. Tubi Inc. is an American free streaming service founded by Farhad Massoudi. The platform has already recorded a million installs. With an active audience of millennials, the platform is witnessing a surge in new registrants each month. Currently, the largest ad-free library of premium content, Tubi is also the only free streaming service, which is backed by a personalized recommendation engine. The platform is taking on industry giants like Hulu and Netflix. What makes Tubi TV a hit? Here users do not need to punch in a credit card or pay a monthly subscription fee. All you need to do is go on the Tubi TV platform and start watching some of the immensely popular shows and movies. There is a catch, of course. You will get the freebies only when you sit through the intermittent ad breaks. That is a bargain, most of the users are willing to go for.
Tubi TV currently hosts a massive library of Emmy and Oscar-winning shows. Users can find TV shows that are categorized in 40 genre categories. You can go for dramas, comedy, horror, classics, family and children's programming, and some niche content, which includes ever-so-popular Korean anime and shows. Tubi TV users can also watch British TV, a separate category, which has got more than 7500 TV shows and movies listed under it. Tubi TV understands the dynamics of change. In recent times, customers have changed the viewing habits from linear to on-demand streaming, and one of the most time-consuming challenges for users is content discovery, which matches the user's interest. Tubi has taken care of it with the content personalization engine, and a customized library takes care of the user's interest. The engine constantly pulls in content, and Tubi promises millions of variations per user each day. The revenue comes from the advertisers, which are benefiting from the measurable audience on Tubi.
When you visit the Tubi TV website, you will be welcomed with a short but accurate message- "no subscription, free TV and movies, and fewer ads than cable". Users can stream from anywhere on iOS, Android, Apple TV, Roku, Amazon Fire TV, Xbox, Xfinity X1, Smart TVs and PlayStation. Users can browse through the collections or search for a particular show or movie to watch. The platform is easy to use, and users will have less to complain on the interface. Tubi TV has a support page for users with queries on usage, troubleshooting or others.