Find below the customer service details of Transvision. Besides contact details, the page also offers a brief overview of the company.
Head Office
Transvision Indonesia
Kapten Tendean No. 88C,
Jakarta, Indonesia
Customer Service
Phone: 1500060
Email: [email protected]
_____
About Transvision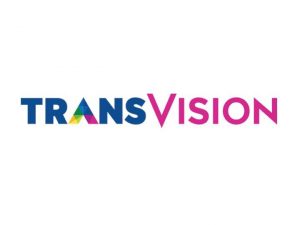 Transvision is a venture between TransMedia and Telkom Indonesia. The company provides subscription-based direct broadcast satellite services in Indonesia. The company was established in 1997 under the brand name TelkomVision. The company was initially a collaboration between many stakeholders, including Telkom (PT Telekomunikasi Indonesia), Megacell (PT Telekomindo Prima Bhakti), RCTI (PT Rajawali Citra Televisi Indonesia), and Datakom Asia (PT Datakom Asia). TelkomVision was rebranded as Transvision in 2014. Currently, Trans Media is the principal shareholder of the company, and Telkom owns 20% shares of the company. Transvision's satellite services cover as many as 38 distributor areas of Indonesia. The company has analog cable TV coverage in Jakarta, Semarang, Bandung and Surabaya. The company also caters to digital cable services in Jakarta, Surabaya, and Bandung. In 2011, the company registered a user base of 200,000 subscribers, which has considerably gone up since then. The slogan of the company is 'Transformasi Hiburan Keluarga', which translates to 'Transformation of Family Entertainment'.
The company offers different packages to suit the needs of customers. The regular package offers variants like the Diamond+, Vaganza Diamond, and Platinum. The Diamond+ costs IDR 399,000 per month and offers 45 HD channels. The HD channels include different genres like education, films, sports, news, lifestyle, news, entertainment. Diamond+ has 62 SD channels as well. Vaganza Diamond comes for IDR 299,000, which includes 40 HD channels and 60 SD channels. Vaganza Platinum has 35 HD channels, 60 SD channels and is available at a monthly cost of IDR 199,000. Besides these major packs, customers can narrow down the channel selection by choosing Gold, HEPI, Minipack Blockbuster, Minipack Sports packages. If you are interested in subscribing, you can log on to the website and choose from the packages. 
If you are an existing Transvision customer, you can skip the visit to store and pay your bills online. Simply enter the customer ID and click on 'check bills'. If you have a bill due, you can click on payment. Tranvision accepts payments via credit card, ATM cards, Internet banking and mobile banking. Transvision also offers hi-speed Internet packages, and the same is available on the website. Transvision Internet is available in 30 Mbps, 50Mbps, 100 Mbps, and 1000 Mbps speeds. The price range starts from Rp 269.000 for the 30 Mbps pack. You can view, manage and upgrade your packages by signing into your account. If you have a query or feedback, you can reach the customer support team via phone or email. The website also offers a chat option, wherein you will be able to seek information on packages, services and other queries.