Contact Toyoko Inn: Find below customer service details of Toyoko Inn, Japan, including phone and email. Besides contact details, the page also offers a brief overview of the hotel chain.
Head Office
Toyoko Inn Co Ltd
1-7-4, Shin-kamata Ota-ku
Tokyo 144?0054
Support
Phone: +81 03-5703-1045 (general)
Phone: +81 03-3731-4545 (Toyoko Inn Club Card)
Email: nil
______
About Toyoko Inn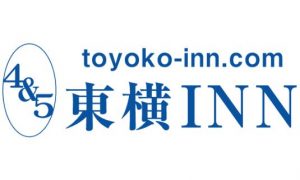 We all get excited at the thought of staying in a different place for a night or two. The aura of hotel rooms, the thrill of new cultures and excitement embedded in the new delicacies and cuisines. Travelling is always fun and exciting until the thought of accommodation creeps in. whether you are travelling for business or leisure; the choice of the accommodation service provider is determined by the facilities, agenda of travel, location and mostly the budget. The Tokyo Inn hotel chain has been offering just that since it was established in 1986. The Japanese group, headquartered at Tokyo, operates properties with clean and affordable rooms across Hokkaido, Tohoku, Kanto, Tokyo, Kanagawa, Koshinetsu and Chubu, Kinki, Chugoku, Shikoku, Kyushu and Okinawa. It even operates a number of hotels in South Korea.
The Tokyo Inn hotel chain provides its clients with features and services that are meant to provide maximized comfort. The 250+ hotels are centrally located and are known for its convenience and affordability. The rooms come in variations of single, double, twin and business twin rooms. As for features, besides spacious rooms and comfortable beds, you have writing desks, safety box, refrigerator, kettle, toiletries, humidifier and air conditioner. For guests to connect to Internet, the rooms offer WiFi and LAN cable. Several properties also offer guests access to laundry machines and dryers for them to wash their personal items. Additionally, there are meeting rooms for having a discussion or organising conferences. There is a water dispenser and an ice machine at lobby, in addition to vending machines for regular beverages and snacks.
The lowest accommodation rates and free accommodation for children is nothing compared to the delicious free breakfast provided everyday along with hot beverages. On the website, users can search for a hotel by city, name or landmark. There is also a directory that lists the entire properties along with the address and phone. You can make reservations from the comfort of your home through any major credit card. Do read the cancellation and refund policies before confirming your room. Also check the Offers section for any ongoing discounts you can get.
Booking rooms online can be done using Visa, MasterCard, Discover and American Express cards. You can also pay at a hotel when checking in. If booking online, you can manage your reservation by signing into your account. There might be a cancellation fee if making any changes to reservation. Do check with the customer support if your booking offers a full refund. Regular visitors can sign up for Tokyo Inn Club Card to earn and redeem reward points every time they stay at Toyoko Inn. Members enjoy free stay coupons, additional discounts, easy check-in, and option to make advanced reservation. Guests are required to show their own card to receive benefits. For more information or queries on payment, cancellation, refund, check-in, parking, or others, reach the Toyoko Inn support.