Find below customer service details of TownePlace Suites, including phone and email. Besides contact details, the page also offers a brief overview of the hotel chain.
Head Office
Marriott International, Inc
10400 Fernwood Road
Bethesda, MD 20817
Customer Service
Phone: 1 888 236 2427 (US)
Phone: 00800 1927 1927 (UK)
Phone: 1 800 251259 (Australia)
Phone: 00800 1927 1927 (France)
Phone: 0800 1 854 422 (Germany)
Phone: 3051 2767 (Hong Kong)
Phone: 1 800 807706 (Malaysia)
Phone: 800 844094 (Portugal)
*for complete list visit the website
_________
About TownePlace Suites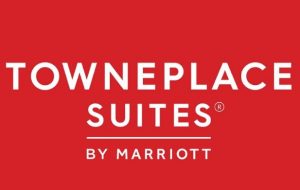 A fast growing lodging brand by the Marriott International, the TownePlace Suites originally started in 1997 in Virginia, in the United States. With over 388 hotels in the US, the TownePlace Suites is an all-suite extended stay, moderately priced and is great for economy travellers. Almost 18 years old, TownePlace Suites has survived the flow and ebb of the hospitality industry. The recent changes in design and accommodation features, along with the geographical location make it feasible for budget travellers, experience the luxury of staying in suites.
The suites have an improved design and room layout, based on the preferences of the guest, to maximise the use of space, along with added amenities. Design features include a separate living, sleeping, and furnished kitchen, and custom tailored to be pet-friendly and kid-friendly for families travelling with children. A great accommodation for frequent travellers on the road, destination experts rank the suite as a highly customisable place, giving the feel and comfort of a home-stay and efficiently productive for business travellers.
Standard amenities at a typical Towneplace suite include air-conditioned non smoking rooms, housekeeping, kitchenette, microwave, refrigerator, flat screen TV, grab and go snacks, daily complimentary breakfast, free Wi-Fi, and many others. At Towneplace Suites, guests can opt between studio and one-bedroom suites with attached kitchenette, living, and a standard workspace. Newly modelled guest suites include an elfa closet system, for storage options with walk-in showers. Other conveniences include on-site laundry, meeting rooms, fitness centres, 24/7 welcome desk, spacious lobby with comfortable lounge seating, and paid parking.
With nearly 200 projects in the pipeline, there are Towneplace Suites at Alabama, Arizona, California, Florida, Georgia, Illinois, Kansas, Louisiana, Massachusetts, Michigan, Nevada, New Jersey, New York, Pennsylvania, Texas, Utah, Virginia, and Washington to name a few. Room rates exclude taxes and other added fees, and prices start from $75 USD at the lowest best, to $230 USD for a standard studio and $250 USD for a one-bedroom suite per night per head. Booking of rooms can be done on the website.
Guests get the best lowest rates possible by booking 7 days prior to check-in, members of Marriott Bonvoy get exclusive deals on room rates, and free night stays. Membership is free, and members get VIP deals, mobile check-in, keyless, free Wi-Fi, enhanced room upgrades, member only rates, lounge access, Suite night awards, and guaranteed room type. Members can pay with any of the Marriott Bonvoy credit cards and earn points with zero annual fee.
Cancellation charges are applicable, with a 48-hour notice and payments are non-refundable. Deposit fee is included at the time of check-in and credit card with a valid ID proof is necessary for reservations. Payments are acceptable via American Express, Master Card, Discover card, and Visa card. For complaints or queries on reservation, cancellation, refund, career, or others, reach the TownePlace Suites support.