Find below the customer service details of TextNow. Besides contact details, the page also offers a brief overview of the communication app.
Head Office
1 Sutter Street, Suite 800
San Francisco, CA
94104, United States
Customer Service
Phone: +1 226 476 1578
Email: [email protected] (report security concerns)
Email: [email protected] (for partnerships)
_____
About TextNow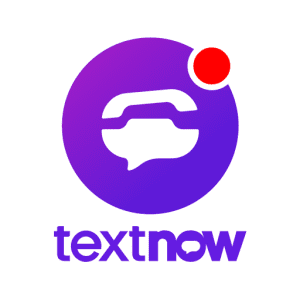 TextNow is a relatively new Voice over Internet Protocol (VoIP) service to send and receive texts and voice calls. The prepaid mobile virtual network operator was founded in 2009, by two university students, who were looking for an alternative to save on their phone bills. TextNow registered a total of one million users in 2010, just a year after its launch. The San Francisco-based company went on to raise seed funding of US$ 1.5 million, from investors like the Menlo Talent Fund, Menlo Ventures Seed and Freestyle Capital. In 2013, TextNow launched the wireless services, which made it the first freemium full-service wireless company. The company also launched the much-promising patented Elastic Calling technology, which allowed the users to switch calls between cellular and Wi-Fi networks, without any hassle. TextNow went global in 2015, with the introduction of international calling. The services are available in two dozen countries outside Canada and the United States. In 2020, the company launched its free Nationwide Talk and Text plan, which offers ad-supported cellular services. 
TextNow has a simple mantra – communication belongs to everyone. The platform is available in the form of an app, and users can sign up for free. The app is available for smartphone and tablets. Once the app has been installed, you will be asked to input the area code after which a list of numbers will be shown to choose. Besides calling, TextNow boasts of features like voicemail, group texting, and conference calling. Users can use the Android or iOS app free without WiFi if they are on the nationwide Sprint network. All you need to do is buy the SIM activation Kit, which is available for $9.99. Users get a TextNow enabled SIM card with the card, which gives access to unlimited free texts and calls. TextNow's subscription options include Ad Free+ and Nationwide Talk and Text, with or without Data Add-ons. The ad-free package includes voicemail transcription, and unlimited photo and video history for $9.99. The ad-free data package offers 2GB of high-speed data, no ads, and data hot-spotting for $19.99 per month. All plans have no contract and can be cancelled whenever you like without additional charges. 
The website offers a wealth of information on the features and pricing. Users can buy the activation kit directly on the homepage. Besides the activation kit, users can also shop for TextNow enabled phones. You can purchase devices from brands like Apple, Motorola and LG. Each phone is powered with the free Talk & Text feature right out of the box. The website offers free shipping and returns, 30-day money-back guarantee, and one year warranty on all the phones. The website accepts all major credit and debit cards, in addition to PayPal. For queries or complaints on activation, refund, cancellation or others, reach out to the TextNow customer support.