Find below the customer service details of Takara Tomy. Besides contact details, the page also offers a brief overview of the company.
Headquarters
7-9-10 Tateishi,
Katsushika-Ku,
Tokyo 124-8511, Japan 
Customer Service
Phone: 1800 704 8697 (US support)
Email: [email protected] (general)
_____
About Takara Tomy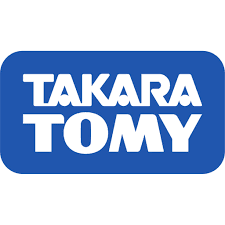 Who does not love Beyblade? The famous spinning toy, along with other top-of-the-line innovative and high-quality toys, is part of Takara Tomy. Popular as Tomy outside Asia, the entertainment company is known for children's toys, including nursery products and other merchandise. Tomy is an amalgamation of Tomiyama, a company that was founded in 1963, and Takara, founded in 1955. Takara Tomy is headquartered in Katsushika, Tokyo. Tomy boasts one of the most extensive and largest product development team and is known for its innovative creations. Tomy considers safety and quality as two of its most crucial values, and this reflects in the line of products available in the market along with the customer service that has ensured a loyal customer base. When Takara and Tomy merged, they became the largest toy manufacturer company in Japan. Some of the most famous toys introduced in the market include Licca- The Doll, Tomica, and of course, Beyblade. 
Takara Tomy, now officially referred to as Tomy Co., Ltd, has diversified since its inception. Besides the general merchandise, toys, card games, and other baby care products, Tomy also provides the sale of video games, confectionaries, apparel, miscellaneous daily goods, amusement machines, and other things. The company currently owns brands such as Tomica, Licca-chan. Plarail and Koeda-chan. Tomica, Zoids, Idaten Jump, Choro-Q, Space Pets, Transformers, Microman, B-Daman, are some of the examples of the most successful product lines by the company. The products from Tomy are available worldwide. They also make a selection of Thomas the Tank engine, Disney, and Pokémon merchandise.  
Most leading online and offline stores stock up Tomy products. You can purchase the toys from Amazon, Fun Corp, Walmart, Target, Pulse, GameStop, Best Buy, eBay, Entertainment Earth, Overstock, Google Shopping, Kmart, JCPenney, Walgreens, Big Bad Toy Store, Fat Brain Toy, and Toys 'R' Us. You can also purchase from the official website as well. Interested in toys, collectibles, or other brands, you are just a click away to get your favorite piece delivered. Just click on a product, add it to your cart, make payment and you are good to go. For those in the US, Tomy offers standard as well as expedited shipping. The rates vary according to product and destination. And if you are not happy with the purchase, you can return within 30 days. Tomy provides a limited warranty on its products from the date of purchase under the normal and intended use against defective material and workmanship. You can check the FAQ's listed on the website for better information regarding orders, cancellations, refunds, and replacements.