Find below customer service details of Swagbucks. Besides contact details, the page also offers a brief overview of the Internet company.
Head Office
100 N. Sepulveda Boulevard, Floor 8
El Segundo, CA, United States
Support
Web: Submit Ticket
Email: [email protected] (send your rewarding moment)
_____
About Swagbucks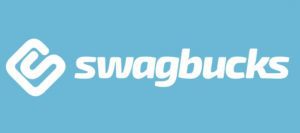 Swagbucks is a popular rewards and loyalty program launched in the year 2008. Owned by California-based online marketing company Prodege, Swagbucks allows members to earn points by taking part in activities such as online surveys, watching videos, shopping and much more. The company claims to have paid members more than $400 million in rewards. Additionally, they send out about 7,000 free gift cards to members each day. Besides earning points, members get access to exclusive deals and coupons.
To start, you will need to first register an account on the website. There is a $5 sign up bonus you can win after registration. There are a number of ways users can benefit with Swagbucks. Most popular is by answering polls and surveys. This is followed by shopping online at leading online retailers like Amazon, Walmart, Target, Macy's and Sephora. There are more than 1,500 of such websites you can earn points shopping. Lastly, you can earn SB points by searching the web and watching videos. The points can be redeemed for free gift cards to shop on popular retailers like Amazon or Walmart.
Besides the ways mentioned above, members can earn SB Points by checking out exclusive deals and offers from popular brands. You get points for signing up for new services or for simply checking out free samples. Game lovers can earn SB Points every time they play games suggested by Swagbucks or by making in-game purchases. Members can participate in the program on the web as well as through the Android or iOS app. Existing members can login to their account to see the points accumulated. By clicking on the Redeem Your SB page you can see a number of gift cards and vouchers to purchase using the available SB points.
Currently, Swagbucks is open for registration for users over 13 years age from the following list of countries – US, Ireland, France, Germany, Australia, New Zealand, India, Canada, Spain, Portugal and the UK. The SB Points cannot be transferred to another account. Refer your friends and you might qualify for 100 SB bonus. You must refer friends only using the referral link provided in your account. It might take between 9-30 days for the SB bonus to be credited. For more referral bonuses, you can post your referral link on social media platforms like Facebook.
If you have newly registered on Swagbucks, it would be advised to read the Do's and Dont's to ensure your account is active and not suspended for wrong reasons. You are not allowed to search the web only to win SB points, clicking on links you are not genuinely interested in, using a bot that does auto searches, sending referral emails or texts to strangers, promising cash reward for signing up, creating a video with false promises, creating multiple Swagbucks accounts, to name a few. For complaints or queries on payment, cancellation, refund, career, or others, reach the support.