Find below the customer service details of Super Indo. Besides contact details, the page also offers a brief overview of the supermarket chain.
Head Office
Menara Bidakara 2 19th Floor,
Jakarta 12870, Indonesia
Customer Service
Phone: 0800 140 3210
Phone: 0812 1313 7035
Email: [email protected]
_______
About Super Indo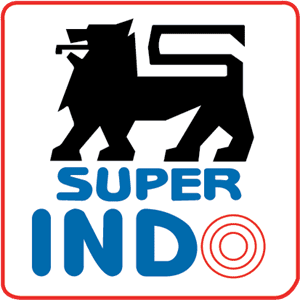 Super Indo is a popular Indonesian chain of supermarkets. The company is a result of a collaboration between Indonesia's Salim Group and the Netherlands-based Ahold Delhaize. Founded in 1997, Super Indo network currently includes 182 outlets and 6 super Indo Express outlets, which are spread across 40 cities in the southern part of Sumatra and island of Java. Super Indo provides its customers with quality yet low-cost reliable goods in its easy-to-reach stores. It became an attraction for customers owing to its commitment towards a good selection of goods as well as the handling procedures that has set a benchmark.
The supermarket chain has partnered with  local farmers and has made a considerable contribution when it comes to empowering MSMEs in the country. Local communities have benefited even as the brand focuses on fostering healthy relationships for growth and survival. Employing more than 8,500, Super Indo is known for a healthy work environment inspiring the community at large to explore career options and develop their potential.
Super Indo stocks a wide range of high-quality products for daily use, personal care, and home use. The website is user-friendly and easy to navigate. On the homepage, you can keep track of the newest products added to the catalog along with those with massive discounts. One of the best ways to save is by registering for the membership program. The 'My Super Indo' program is designed for customers that are loyal to the chain. Each membership comes with various benefits according to the lifestyle and needs. Super Indo has a mobile application too, which is available on the iOS and Android platforms. 
Besides opting for stores, customers can use the mobile application to shop. The products on the app can be searched by keyword or categories. Products you will find include groceries, milk products, household items, processed food, fresh fruits/vegetables, among others. Simply add the items that you want to purchase into your basket and make payment. You can also add money into your membership card to make the purchases easy and avail better discounts. If you prefer to shop at a nearby store, locate one closest to your address online. Before heading to the store, you can view the Super Savings Catalog to know what is on offer. From groceries, snacks to beverages, you will find a good number of items on discount. For queries, complaints or feedback on payment, refund, cancellation, or others, you can reach the support. Super Indo has a dedicated customer service team available on call. You can also write to the team on their dedicated email address.