Contact Starz: Find below customer service details of Starz Entertainment, including phone and email. Besides contact details, the page also offers a brief overview of the company.
Head Office
Starz Entertainment, LLC
8900 Liberty Circle
Englewood, CO 80112
United States
Phone: 720-852-4100 (corporate)
Email: [email protected] (corporate)
Customer Service
Email: [email protected]
Phone: 855-247-9175
______
About Starz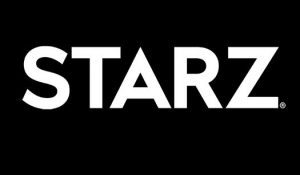 Starz is a premium US cable channel and video subscription service that was founded as Encore Media Group in 1991. Operating as a subsidiary of Lionsgate, the broadcasting and cable TV channel operates from its headquarters at Meridian, Colorado. With Starz, you get access to the latest in cinema and television, and also original movies and series. Two key divisions of Starz Inc consist of Starz Networks and Starz Distribution. Brands part of the Starz family include Starz Encore, 17 premium pay TV channels and the on-demand Starz app.
Some of the popular Starz owned channels include MoviePlex, IndiePlex, RetroPlex, Starz Cinema, Starz Comedy, Starz Edge, Starz Encore Classic, Starz in Black and Starz Encore Action. Starz Encore features current hits, classic movies and original series. On Movie Plex, users can watch movies of all genres 24/7. Starz viewers can enjoy access to 7,500 distinct premium television episodes and feature films, among others. Some of the top Starz original series include Spartacus, Magic City, Outlander, Flesh and Bone, Party Down, Black Sails, The Missing and Power.
As of 2019, Starz had domestic subscribers numbering close to 24.7 million. The channel has also been expanding its international footprint with its international premium SVOD service, StarzPlay. For those on the move, there is Starz app for iOS and Android. New users can start with a free trial. After 7 days you can upgrade to a premium subscription. Registered users can not only stream and save content, but also download full original series and movies. You can stream latest movies and original series, and filter content by genres such as action, Sci-fi, Documentary, Romance, Thriller and History. Besides smartphone, you can also access the content on tablets, computer, Chromecast and television (smart TV, Roku, AppleTv and Android TV). With a subscription, you can enjoy unlimited HD streaming and stream on up to 4 devices at same time. The subscription can be signed up for monthly or annual plan. Some of the TV providers with whom you can find Starz include Cox, Verizon, Optimum, Hulu, Frontier, Dish, DirecTV, Mediacom and SuddenLink.
You can visit the Starz homepage to see the latest movies, series and featured shows. Under Series tab, you can see the most popular and original titles. Movie lovers will find all their favourite titles under the Movies tab. There is a Schedule section providing users with details on titles, date and timings. For complaints or queries on schedule, subscription, cancellation, career, or others, reach the Starz support.