Find below customer service details of StackSocial. Besides contact details, the page also offers a brief overview of the technology company.
Head Office
StackSocial, Inc
21 Market Street
Venice, CA 90291
United States
Phone: 415-335-6768
Customer Service
Email: [email protected]
Email: [email protected]
______
About StackSocial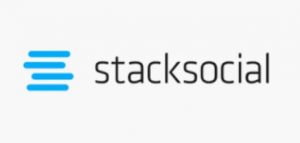 StackSocial is an online marketplace for access to hot and trending technology deals, software, gadgets and web services. The tech-focused ecommerce company was founded in 2014 and operates from its headquarters at Venice, California. Popular for the discounts it offers in digital goods, courses and others, the parent company also operates the websites StackCommerce.com and StackSkills.com. New customers can explore the popular products under the Best Sellers section. The New Arrivals section features all the latest in software and courses. For giveaways and freebies head to the Free section on the website. You will find here a free trial membership for websites like Shutterstock and Shopify.
Products can be explored on StackSocial by keyword or category. The main categories listed include software, gadgets, online courses, and lifestyle. Under software, you have more than 150 apps and software for storage, design, entertainment and security. You will find a large selection of subscriptions for useful services. On each product page, you have details of features, system requirements, and refund/cancellation terms. Gadget lovers can shop for electronics, gaming toys, speakers, audio accessories, cables and much more.
Speaking of online courses, you can pick from more than 800 courses designed for business, design, development and security. Students and company employees can head to StackSkills.com for access to skill-based courses in tech or design. The platform, which is home to more than 2,700 courses, boasts of 600,000 registered students. There are a number of bundles offering discounted pricing and addons. One of the popular among students has been the StackSkills Unlimited: Lifetime Access plan. You get access to 1000+ premium online courses on design, marketing and coding. Additionally, you will receive course certifications and access to 350+ top instructors.
You will need to register on StackSocial to add products to cart. Purchases on the platform can be made using all major credit cards. Your pending and past orders can be accessed by signing into your account. Shipping costs and delivery times vary according to product. You can see the shipping and handling fees during checkout. As for subscriptions, they are active on same day of purchase and renewed at the end of each month. To cancel a subscription, sign into your account and request for same. As for refund, most sales are considered final as they are made available on a discounted price. For courses, apps and software that is claimed or redeemed, no refund can be requested. However, unredeemed courses and software are eligible for refunds within 15 days. Customers are advised to note the refund and cancellation terms revealed on the product page before final purchase. For complaints or queries on payment, cancellation, refund, download, or others, reach the StackSocial support.