Find below the customer service details for SpiceJet baggage. Besides contact details, the page also offers a brief overview of the airline.
Head Office
SpiceJet Ltd.,
319, Udyog Vihar,
Phase IV, Gurgaon – 122016
Haryana, India
Customer Service
Phone: +91 987 180 3333
Phone: +91 965 400 3333
Email: [email protected]
_____
About SpiceJet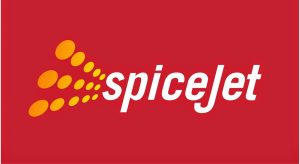 The second-largest airline in India by market share, SpiceJet is a low-cost passenger carrier headquartered in Gurgaon, Haryana. SpiceJet has a market share of 13.6% and operates 630 flights per day. The airline covers 64 destinations, which includes 54 domestic and 15 international destinations. Initially established as 'ModiLuft', the company was named SpiceJet after it was acquired by Ajay Singh, in 2004. The airline has 82 Boeing 732, 5 B737 freighters, and 32 Bombardier Q-400s. SpiceJet continues to induct more aircraft, with the most recent addition taking the number to 121. The airline employs more than 8400 employees and reported a revenue of US$ 1.6 billion in 2018.
Baggage Info
If you are traveling with SpiceJet, you can go for online check-in to help save the hassle of standing at the airport counter. You can access the check-in page from 72 hours before the scheduled departure. The check-in closes 60 minutes before the departure. To avoid any delay, it is recommended to reach the airport at least two hours before your scheduled flight. It is to be noted, that once you check-in, you cannot make any changes to your booking. To make any changes, you will have to check-out and then proceed with the changes. 
SpiceJet adheres to international bagging restriction standards, and each passenger is allowed to carry a piece of checked-in baggage with overall dimensions of 158 cm (L + W + H), and the weight of free baggage should not exceed 15 kgs, for all domestic flights. If the passenger is carrying less than the permitted weight, the airline rules out the possibility of adjusting it as your hand baggage and vice-versa.
Extra weight has to be paid for. In any case, if the luggage exceeds 32 kgs, the airline will not allow the luggage on board. Each passenger is also permitted to carry a piece of hand baggage, which includes a laptop bag, and the duty free shopping bags, and the weight should not exceed 7 kgs. The hand baggage dimensions should not exceed 115 cm on Boeing flights and 108 cm on Q400 flights. Passengers who are traveling with infants can carry additional hand baggage weighing 7 kg. 
SpiceJet charges INR 500 for each Kg of extra baggage. The price slab is different if you pre-book excess baggage and the same can be done on the official SpiceJet website. If your luggage is damaged or is lost during your travel with SpiceJet, you can seek help from the SpiceJet assistance counter at the airport. The staff will try to get back with the best possible solution. You will get a 10-character file reference number, and the same can be used to track the status of your lost/damaged baggage complaint online.