Contact Speedtest: Find below customer service details of Speedtest by Ookla, including phone and email. Besides contact details, the page also offers a brief overview of the technology company.
Head Office
Ookla, LLC
1524 5th Avenue, Suite 300
Seattle, WA 98101
United States
Support
Email: [email protected]
Phone: nil
_____
About Speedtest by Ookla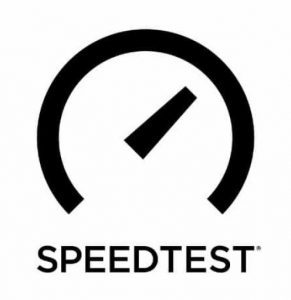 Speedtest is a popular web tool used for analysis of server's bandwidth connection speeds. The free analysis of Internet includes performance metrics such as connection data rate and latency and is used by millions around the world. Founded in 2006, the service is managed by Seattle-based Ookla, a leader in fixed broadband and mobile network testing applications. There are more than 8,900 testing servers located globally helping Speedtest provide the most comprehensive analytics on Internet performance and accessibility. Since its founding, the company says more than 25 billion tests were performed through Speedtest. The service is available on web, Android and iOS app.
To check your Internet speed, just browse the official website and click on 'Go' on the center of the page. It will immediately use a server nearest to your location and initiate a ping. The results will show the download speed, upload speed, service provider's name, IP address and the connection type. You have the option to change settings to show Mbps or Kbps and server location. The same can also be performed through the smartphone app. You can get the download/upload speed, real-time graphs showing connection consistency, mobile carrier's coverage apps and access to track past tests. Mobile users can switch between carriers and regions to compare coverage in the locations.
Note that if you saw the test results vary in different devices, it may be due to network congestion and available bandwidth. If the free tool was not aiding you in analyzing your Internet speed, there are troubleshooting tips under the Help section. There is a section with Glossary and another with frequently asked questions as well.
The Speedtest website also have a number of resources and tools useful for analyzing mobile and fixed broadband performance worldwide. The Speedtest Global Index mentions the top countries with fixed broadband and mobile data speeds. Results are updated every month and show average download and upload speeds. There is also Speedtest Awards, which lists top fixed and mobile providers in a specific region or market. The awards are based on test and scans from Speedtest applications. You can select a location, and filter results by fixed network or mobile network to see the best carriers in the region.
For companies and organisations seeking reports to study speed and quality of networks, there is Speedtest Intelligence. The insights include network performance for ISPs and mobile carriers. It contains details of download and upload speeds, quality metrics and signal data. All of this aggregated from the millions of tests and readings. For those interested in publishing a custom Speedtest, there are tools and solutions to customize and embed same on your website with your own brand. You can start Speedtest Custom as a free user or access the full suite of tools by upgrading to a premium subscription.