Find below the customer service details for Southwest Airlines baggage. Besides contact details, the page also offers a brief overview of the airline.
Head Office
2702 Love Field Drive
HDQ-1PR
Dallas, TX 75235
Customer Service
Phone: 1800 435 9792 (general help)
Phone: 1888 202 1024 (US baggage help)
Phone: 1888 792 8747 (flight information)
_____

About Southwest Airlines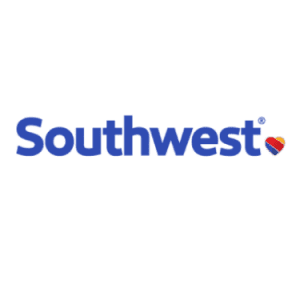 Southwest Airlines is one of the thriving airline companies, with a focus on efficient operations, innovative logistics solutions, and low-cost pricing. This major American airline is the world's largest yet low-cost carrier. Headquartered in Dallas, the airline was established in 1967. The founder, Herb Kelleher, named it Air Southwest, which was later changed to Southwest Airlines in 1971. Southwest Airlines started its operations by first flying between Houston, Dallas, and San Antonio and is now known to have carried more domestic passengers than any other airline in the United States. The airline employs 60,000 employees and is equipped to undertake 4000 departures each day. Southwest Airlines schedules flights to 103 destinations and has its crew bases at eleven hubs. The airline reported a net income of US$ 2.3 billion in 2019 and has 747 Boeing 737 aircraft in the fleet. Southwest airlines have made it to Fortune's list of Most Admired Companies and ranked 11th.
Baggage Info
The passenger volume handled by Southwest Airlines each year is enormous. With low-cost carriers getting better preference in the United States, Southwest Airlines has been able to carve a niche in the market. Passengers can opt for web check-in, which can be accessed 24 hours before the scheduled departure. Passengers can go for web check-in from the official Southwest Airlines website and print the boarding card thereafter. Web check-in closes one hour before the departure. All the passengers should keep a boarding card handy, and the gates close 10 minutes before each flight. If the passenger is not able to show up in the stipulated time, the airline has the right to cancel the reserved space, and the passenger might not be eligible for denied boarding compensation.
Southwest Airlines allows two pieces of baggage to each ticketed customer, with limitations in terms of size and weight. The free baggage allowance should not exceed 50 lbs. and 62 inches (L + W + H). Overweight items (51 to 100 pounds) and oversized baggage (62 to 80 inches) can be accommodated only after an additional fee of $75 per item, one way. The airline does not accept baggage exceeding dimensions of 80 inches or exceeding 100 lbs. weight, in any case. Baggage weighing more than 100 lbs. can be shipped off via cargo. The carry-on bag must adhere to dimension limits of 10 x 16 x 24 inches. 
If your baggage is lost, delayed, or damaged, you have to report it, in person, to the Southwest Airline Baggage Service Office, within 4 hours of your arrival at the destination. The office can be found near the baggage claim area or at the ticket counter of the airport. The airline will register a report and provide you with a unique reference number for you to track the progress of the complaint. Southwest Airlines can deliver delayed baggage at the place of your choice. If your baggage is not located within five days of the complaint, you can pursue your claim from the baggage claim portal.