Contact Solomon R. Guggenheim Museum: Find below customer service details of Solomon R. Guggenheim Museum, New York, including phone and email. Besides contact details, the page also offers a brief overview of the tourist destination.
Address
Solomon R Guggenheim Museum,
1071 5th Ave, New York,
NY 10128-0173, United States
Directions: Google Maps
Support
Phone: 212 423 3500
Phone: 212 423 3618
Phone: 212 423 3575 (Box Office)
Phone: 212 423 3535 (membership support)
Email: [email protected] (Box Office)
Email: [email protected] (group tickets)
Email: [email protected] (feedback)
Email: [email protected] (collections queries)
______
About Solomon R. Guggenheim Museum
Located in Manhattan-New York City, the Solomon R. Guggenheim Museum is an avant-garde architectural landmark, in the country of United States, for the collections of abstract art and sculpture with an innovative building form of fluid-modernism. Designed by the illustrious architect Frank Lloyd Wright, the Guggenheim is a famed art museum, established in 1937, and has similar museums, at Bilbao, Venice, and at Abu Dhabi in Middle East, which is currently under-construction. The museum amasses various collections of art and conducts shows, to inspire artists and people from all over the world.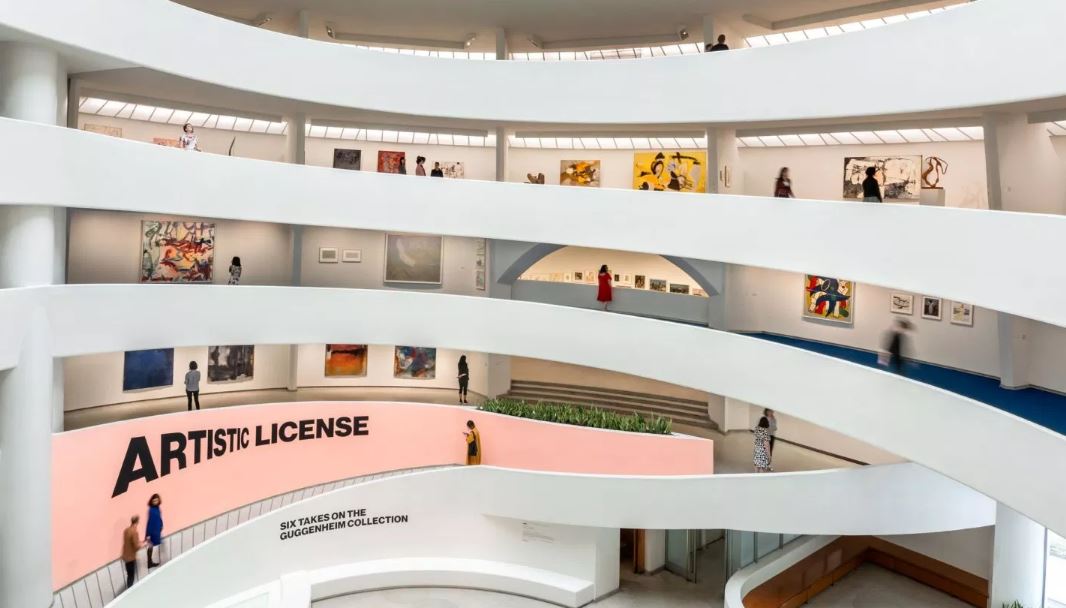 Opened to visitors in 1959, architect Frank Lloyd Wright designed the museum sketches over a period of 15 years, to come up with a cylindrical shaped form, for the building with ramps and organic curves. The building inundated a free-flowing smooth exterior, with no straight lines, aligned with the nature of the abstract art collections, amassed by the founder Solomon R. Guggenheim. Designed over an area of 51,000 square feet, the museum has an office, theatre, store room, restaurant, and support areas. The museum has 6 levels, accessed by a spiral ramp, with a central atrium and open-to-sky domed roof of glass and steel.
Visitors can see a variety of art collections, on Post-impressionist, Modernism, and Contemporary genres, and also explore the art exhibition shows that are conducted annually. Painting collections are largely from Europe and America, along with other private art collections. The collections include the works of legendary artists like Pablo Picasso, Joan Miro, and Wassily Kandinsky, along with other notable artists of the 20th century.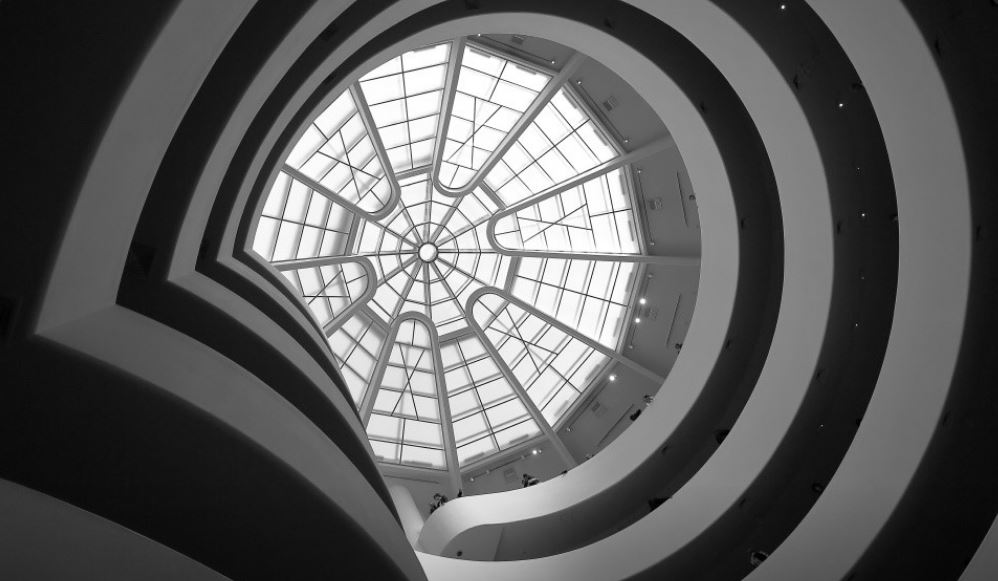 On exhibit, are the permanent collections of Thannhauser and Brancusi, along with many other temporary collections, and gets replaced by new works, every 6 months, in a year. The museum celebrates 60 years of art in 2019, and is still arguably one of the finest art institutions in the country, and is the last landmark building designed by architect Frank Lloyd Wright.
Open on all days of the week from 10:00am-5:30pm, the entrance tickets cost $25 for adults, $18 for students and senior citizens, and is free for children under 12. Gallery guides are available to assist the visitors to educate, interact, and explore, and visitors typically spend around 45 minutes at the museum, and the best time to visit would be the weekdays, and avoid the weekends and Mondays, as they attract a lot of crowd.
Tickets can be purchased via phone, online or at the admission desk inside the venue. Guggenheim members enjoy discounts on tickets, access to exclusive events and other privileges. Members also enjoy free unlimited admission. General admission tickets include access to all exhibitions. Students and seniors enjoy discounted tickets. A full refund will be issued if an event has been cancelled. For complaints or queries on events, payment, cancellation, refund, photography, parking, or others, reach the Guggenheim Museum support.