Find below customer service details of Sleepwell, India. Besides contact details, the page also offers a brief overview of the mattress manufacturer.
Head Office
Sleepwell Tower
#14 Sector 135, Noida,
Uttar Pradesh 201301
India
Customer Service
Phone: 1800 103 6664
Phone: 0120-4512260
Email: [email protected]m.com
______
About Sleepwell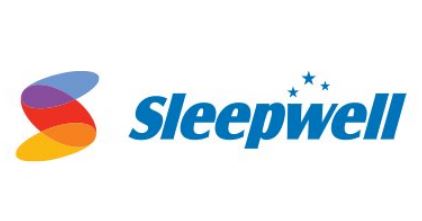 Sleepwell is an Indian manufacturer of mattresses and comfort accessories. The brand, which is owned and operated by Noida-based Sheela Foam, was introduced in the year 1993. Founded by politician and entrepreneur Sheela Gautam, Sleepwell sells a wide range of mattresses trough its 4,000+ exclusive dealers and more than 100 distributors. The products are manufactured at the 12 manufacturing units spread across the country. It's Noida plant is in fact the country's largest PU foam producing unit. The company has a corporate social responsibility arm operating under the name Sheela Foundation. Since 2001, the foundation has been engaged in creating employment, providing education and empowering communities.
One of the top producers of polyurethane foam in Asia Pacific, Sleepwell is a brand that is looking to disrupt the industry with both affordable and comfortable foam mattresses and pillows. It has presence in metros, small cities and rural areas. You will find Sleepwell at more than 4,000 locations. Locate one at your city using the store locator on the website. You can locate a Sleepwell outlet by state, city or zip code. The stores allow you to test the mattresses and accessories, get details of price and interact with experts on any queries. The mattresses also can be shopped online at major ecommerce portals and also on Sleepwell's own website.
The current product catalog includes Comfort Cell Series, Spinetech Air Luxury, Esteem Supportec, Spintech Air, Dignity Supportec and Activa Supportec. The Comfort Cell Series mattresses come with a unique comfort cell technology, along with high resilience comfort layer, beautiful design and unique Neem Fresche technology. The Spinetech Air Luxury and Spinetech Air are orthopedic mattresses with memory foam. For a mix of both foam and coir you have the Dignity Supportec which is a 3-layer mattress. The Activa Supportec comes with a quiltech, double layer quilting and Neem Fresche tech.
Other mattresses in the catalog includes Balance Mattresses, Back Support mattresses, Naturalle and Revital Range. The collections vary in its features and price. All mattresses are made of SANTech technology to enhance firmness for added comfort. They also come in various sizes, from single, double to custom sizes. There is a Size Guide available online to help you with measurements. Besides mattresses, you can shop online for pillow, comforters, blankets, mattress protectors, and bed sheets.
As for warranty, most Sleepwell mattresses come with a warranty of 5 years. There are few models that even offer up to 10 years of warranty. The Warranty document that comes with the mattress or accessory has details on same. Shopping on the website can be done using debit/credit card and net banking. Most products are shipped to your address for free. For complaints or queries on store locations, payment, cancellation, refund, or others, reach the Sleepwell support.