Find below customer service details of Sleep Inn, including phone and email. Besides contact details, the page also offers a brief overview of the hotel chain.
Head Office
1 Choice Hotels Circle, Suite 400
Rockville, Maryland 20850
Support
Phone: 877-424-6423
Phone: 800-300-8800
Phone: 301-592-5000 (corporate)
Email: [email protected]
______
About Sleep Inn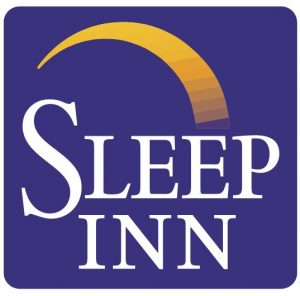 Sleep Inn is a great choice for a reasonably priced hotel for an overnight stay. Part of Choice Hotels, the properties are known for its simplicity and elegance. The interiors are nature-inspired and perfect for travelers on road trips, looking for a clean and furnished room for the night. Moderately priced, you can find a Sleep Inn hotel in Alabama, California, Idaho, Louisiana, New Jersey, New York, Texas, Washington, Arizona, Colorado, Florida, Maryland, Missouri, Tennessee, Texas, Georgia, Kansas, New York, New Mexico and Pennsylvania, among other regions. International locations include Brazil, Canada and Mexico
The guest rooms at Sleep Inn are large, with good lighting and a moderate sized work area. At Sleep Inn, you can choose between a single room with 1 queen bed, and a double room with 2 double beds. The rooms are non-smoking, and rates start from $95 per night per head for a single room, and $150 for a double room. All guest rooms are air-conditioned and include a flat screen TV, bed with desk, and a bathroom with shower.
At Sleep Inn, you can enjoy complimentary breakfast along with free Wi-Fi and local calls, during your stay. With comfortable sized beds, desks, and every day housekeeping, the rooms are always clean and well put, for a relaxed and memorable stay. Affordably priced, you can easily book a Sleep Inn hotel for the best available rates on the website.
Maximum allowance per room is two adults and children can stay free, if they use the existing bed. Rollaway and extra beds are not available, and pets are not allowed. Every room comes with a fridge, hairdryer, coffee maker and microwave, and charges are included at the time of check-in or checkout.
Standard check-in time starts at 2:00 pm, and checkout time at 11:00 am, and advance reservations are non-refundable and cannot be cancelled or modified. Free parking and daily housekeeping is available for guests. For lowest pricing on rooms, book at least 7 days in advance and save up to 15%.
You can book directly through Choice Hotels, or use their mobile app to avail exclusive member privileges. Cash payments with a deposit of $100 is permissible, along with credit card and debit card at the time of check-in. Book through Choice Hotels to ensure faster booking, lowest guaranteed rates, and earn bonus points, free nights, and rewards.
Are you a Choice Elite Member? You are eligible for bonus points or rewards at the time of check-in at any Sleep Inn Hotel. Points earned during your stay, can pay towards free night stay, gift coupons, and guaranteed exclusive rates during check-in/check out. Sign up online, and become a Choice Privilege member, and for further assistance, log on to Choice Hotels website, or place a call using their toll free number. For complaints or queries on reservation, cancellation, refund, career, or others, reach the Sleep Inn support.