Contact SkyCable : Find below customer service details of SkyCable in Philippines. Besides contact details, the page provides information on the company's products and services. Reach the SkyCable customer service below for complaints, questions or feedback.
SkyCable Head Office
6th Floor ELJ Communications Center,
Mother Ignacia Avenue, Quezon City, Philippines
SkyCable Customer Service
Email: [email protected]
Phone: 381 0000 (Metro Manila)
Phone:  (046) 484 4701 (Cavite)
Phone: (049) 534 1555 (Laguna)
Phone: (02) 520 8560 (San Pedro)
Phone: (044) 693 5877 (Bulacan)
______
About SkyCable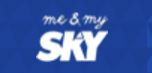 SkyCable began operations in the year 1990. It is today a leading cable TV provider in the Philippines. SkyCable is credited to have been the first to introduce prepaid cable TV service in the country in 2006. Further, in 2008, SkyBroadband, which was fastest broadband internet was launched. Today, the company has over 500,000 subscribers across all small and big cities.
Registered as Sky Cable Corporation, the company has caught the attention of the public with its offerings that include SkyCable, SkyBroadband, SkyMobi and Sky On Demand. People can subscribe for a single service or could look for bundles that come with good bargains. The website showcases the various packages, prices and features.
SkyCable users can have access to over 190 channels and can even pause, record and rewind TV. As for broadband, with speeds of up to 200mbps, you can watch your favourite TV shows without streaming. If you dint know, SkyBroadband plans come with a free wifi modem that can be installed at your premises. And there is mobile internet for those looking for high speed internet on their smartphones. Sky On Demand lets subscribers catch their favourite line-up of live TV channels, movies and shows on their television, computer or smartphone. It has a huge library of local movies and TV shows. To know the schedules of a channel on a specified date, browse the website. You can also view your Sky account and bills by logging in on the website.
Sky has offices across all major cities in Metro Manila, Mindanao, North Luzon, South Luzon and Visayas. For more details on the services, billing, subscriptions, payment or others, speak to a SkyCable customer service representative today.