Contact Skechers: Find below customer service details of Skechers in the US and worldwide, including phone and email. Besides contact details, the page also offers a brief overview of the company. Reach the customer service below for support, complaints or feedback.
Head Office
Skechers USA, Inc
228 Manhattan Beach Blvd.
Manhattan Beach, CA 90266
United States
Customer Service
Phone: 1-800-746-3411 (US)
Phone: 1-855-759-7463 (Skechers Direct)
Email: [email protected] (Skechers Direct)
International Support
Phone: 1800 875 275 (Australia)
Phone: 400-900-2311 (China)
Phone: +33 (0)1 44 55 31 31 (France)
Phone: 0180 – 6 407 220 (Germany)
Phone: 01707 624 772 (India)
Phone: +39 039 9633700 (Italy)
Phone: +45 75 10 19 80 (Netherlands)
Phone: +34 91 781 55 40 (Portugal)
Phone: +7 (495) 777-777-1 (Russia)
____
About Skechers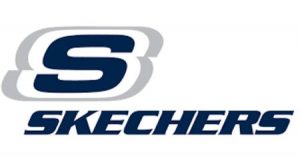 Skechers is a global brand offering sports and casual footwear. Founded by Robert Greenberg in 1992, the company has its headquarters at Manhattan Beach, California and employs more than 9,200 around the world. Skechers designs, markets and sells more than 3,000 styles of footwear for men, women and children. The firm has operations in more than 160 countries directly and through its subsidiaries. Skechers currently operates some 2,300 stores worldwide. Skechers products can be purchased online and at retail outlets across Australia, China, Malaysia, South Korea, Japan, Hong Kong, Singapore, Taiwan, France, Germany, Italy, Ireland, Mexico, Canada, South Africa Brazil, Spain, Norway, Portugal, Turkey, Indonesia, Philippines, UAE, India, US and UK. You can visit the link here to locate a store nearest to your address.
When shopping online, you can filter products by size, color, price and brand. You will find shoes for sports, work, casuals, among others. Besides footwear, Skechers also manufactures and sells t-shirts, socks, bags, hats and accessories. Payment for purchases online can be made using Visa, MasterCard, Discover and American Express. Shipping options are seen during checkout. As for returns, customers can return unused items for full refund within 45 days of purchase. If you are a regular shopper, you can register for the Skechers Elite loyalty program. You can earn points every time you make a purchase. For more information or queries on store locations, payment, refund, cancellation, or others, reach the Skechers customer service.