Contact Sentri: Find below customer service details of Sentri program. Besides contact details, the page also offers an overview of the program, benefits and other details. Reach the Sentri customer service below for complaints, queries or feedback.
Sentri HQ Office
1300 Pennsylvania Ave. NW
Washington, DC 20229
Sentri Customer Service
Phone: (877) 227-5511
Phone: 855-USE-GOES (application support)
Sentri Enrollment Centers
Brownsville: (956) 983-5668
Calexico: (760) 768-2488
Douglas: (520) 417-7440
El Paso: (915) 872-3472
Laredo: (956) 523-7399
Otay Mesa / San Ysidro: (619) 690-7600
San Luis: (928) 722-6801
____
About Sentri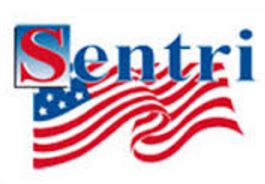 The Secure Electronic Network for Travelers Rapid Inspection (SENTRI) is designed to expedite border crossing between US and Mexico. A program of the U.S. Customs and Border Protection (CBP), Sentri card holders can enter the United States from Mexico with dedicated lanes at border crossings. You can also use Global Entry kiosks at airports when entering the United States.
Those convicted of any criminal offense or having been found in violation of any customs or immigration violation will not eligible for Sentri membership. To apply for a Sentri card, you can login to your Global Online Enrollment System (GOES) account and submit your application. Upon approval, you will be asked to schedule a separate interview. You can also visit one of the Sentri enrollment centers in Arizona, California or Texas to expedite your application. Payment for your application can be made using credit card, certified check, money order, or through electronic bank transfer. You can register for more than one vehicle if required. Visit the website for details of fee and others.
Note that once your application has been approved, a Sentri card will be issued through mail. The activation of the card must be done on the GOES account. As a Sentri member, you are also eligible to take part in TSA Pre, a program designed for faster traveler screening through TSA security checkpoints. For more information or queries on new application, payment, lost or stolen cards, or others, reach the Sentri customer service via phone or email.