Contact SEMrush: Find below customer service details of SEMrush, including phone and email. Besides contact details, the page also offers a brief overview of the technology company.
Head Office
800 Boylston Street,
Suite 2475, Boston, MA 02199
United States
Customer Service
Phone: +1-800-815-9959 (US)
Phone: +44 808 1642570 (UK)
Phone: +34 900 868532 (Spain)
Email: [email protected]
______
About SEMrush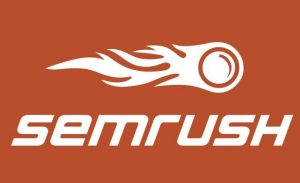 SEMrush is a technology company that specialises in tools and products for keyword research, marketing and competitor analysis. Popular among SEO specialists, SEMrush has been in existence since 2008 and operates from its headquarters at Boston, Massachusetts. It also has offices in Russia and Czech Republic, where it employs close to 650 specialists. Founded by Oleg Shchegolev and Dmitry Melnikov, SEMrush's products today are used by more than 4 million users on 570+ million domains. The key features include Domain Analytics, Traffic Analytics, Keyword Research and Backlinks.
The Analytics gives you key insights into competitors' strategies in display advertising, paid search, and link building. You can know the competitor's top ranking keywords by simply typing the domain. The results will show organic and paid search, mobile traffic, and regions. Additionally, track the ad budgets and keywords, monitor ad copy and landing pages, localize your ad campaigns and analyze competitors' display ads.
Not just that, you can conduct a deep analysis of the backlinks and check the various backlink types and even spot the link's geolocation. For doing keyword research, you can simply input the keyword and get phrase matches and related keywords. Owners of multilingual websites can do research of keywords in 16 languages. Also research for low-volume keywords and long-tail keywords that can be incorporated in content for optimum optimisation.
The Traffic Analytics section reveals a company's website traffic and online performance. You can get insights by simply typing the domain. Other useful tools include Position Tracking, Site Audit (for tracking SEO optimization, security, code errors), Social Media Tracker, PPC Keyword Tool, Ad Builder and Content Analyzer. Users can gather all the SEMrush data in a custom PDF report. You can put your own branding and share and even schedule your reports.
All the paid plans can be tried for free. You have Pro, Guru, and Business. The Pro is designed for freelancers, startups and in-house marketers with limited budget. You can compare the features on the website, along with the costs. There is enterprise-level subscription to suit specific needs. If choosing annual billing, you can get lower costs on the subscriptions. Users can downgrade or upgrade their plan anytime. Payment for subscriptions can be made by all major credit cards, Money Order and even Wire Transfer. There is a 7 day money-back guarantee, if after subscription you decided to cancel the service. All refunds will be processed within 10 days of receiving it.
If you need help with using the tools, there are a number of resources available on the website. The Knowledge Base and Academy section covers most of the subjects. For complaints or queries on subscriptions, cancellation, refund, or others, reach the SEMrush support.