Find below customer service details of Scotts Menswear, including phone and email. Besides contact details, the page also offers a brief overview of the company.
Head Office
Hollinsbrook Way,
Pilsworth, Bury,
Lancashire BL9 8RR
Customer Service
Email: [email protected]
Phone: nil
______
About Scotts Menswear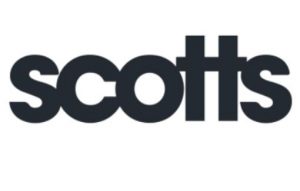 Scotts Menswear is a men's apparel brand in the UK. Founded as a retail outlet dealing with sports gear, Scotts soon grew into a fashion and apparels brand, with a wide array of choice for men's clothing and shoes. Scotts sells products on it ecommerce channel on the website as well as through the Android and iOS app. Featured at the store are both local as well as international brands. You will find clothing and footwear from Adidas, Nike, Hugo Boss, Calvin Klein and Clarks. The brands directory lists all the big names. Others in the list include Barbour, BOSS, Converse, Champion, Edwin, Ellesse, Emporio Armani, Fila, Guess, Lacoste, Levis, Michael Kors and Polo Ralph Lauren.
If you prefer to walk through the long aisles with impulse purchase items, then head to a Scotts outlet nearest to your home. You can locate one on the website by entering the postcode or town. Currently, Scotts operates stores at Birmingham, Braehead, Cardiff, Glasgow Fort, Leeds, Manchester, Newcastle, Telford, Oldham Elk Mill, Luton, and Warrington. A more convenient way to shop no doubt is by heading to the estore. The Scottsmenswear.com website offers a seamless shopping experience that combines best-in-class products. You can explore products by keyword, brand or category.
For all the latest and trending head to the New In section online. If you are a bargain hunter, the Sale section lists all the top apparel sold 30-70% off your retail tag. Navigate through the top menu to see the complete list of categories. You will find tshirts, jackets, sweatshirts, polo shirts, hoodies, track pants, shirts, shorts, jeans, trousers and shoes. Under accessories, you have hats, gloves, scarves, caps, belts and bags. Shoppers can filter products by style, price, size and color. And on each product page, you can see the product's description and highlights.
Purchases on Scottsmenswear.com can be made using Visa, MasterCard, American Express and PayPal. The shipping options are revealed during checkout. All deliveries will be shipped via DPD, Royal Mail or Parcel Force. A standard delivery can take take 4-10 working days after dispatch. The delivery will be free on orders crossing a minimum value. If you need faster delivery, opt for next day or evening delivery. You also have the option to collect the item at a collection point. After receiving product, if you had a change of mind you can return the item for full refund. Products must be returned in its original condition within 14 working days.
Have a special occasion coming? Gift a Scotts gift card that is valid in any Scotts store within the UK. The gift cards are valid for twelve dates from the date of purchase. There are gift cards available with various currency values. For complaints or queries on store locations, cancellation, refund, or others, reach the Scotts Menswear support.