Contact Sanofi: Find below customer service details of Sanofi, including phone and email. Besides contact details, the page also offers a brief overview of the pharmaceutical company.
Head Office
Sanofi-aventis Groupe,
54, rue La Boetie
75008 Paris, France
Phone: +33 (0)1 53 77 40 00
Regional Contacts
Phone: +61 (0)2 8666 2000 (Australia)
Phone: 0 800 394 000 (France)
Phone: 0 800 626 626 (France)
Phone: 0800 52 52 010 (Germany)
Phone: +39 02 3939 1 (Italy)
Phone: 09-8633700 (Israel)
Phone: +62 (21) 489 2208 (Indonesia)
Phone: +632 859 5555 (Philippines)
Phone: +27 (0)11 256 3700 (S.Africa)
Phone: +65 6226 3836 (Singapore)
Phone: 0845 023 0441 (UK)
Phone: 800-981-2491 (US)
Email: [email protected]
_______
About Sanofi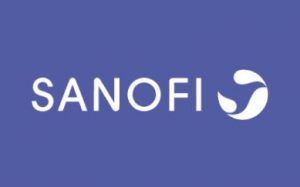 Sanofi is one of the top pharmaceutical companies from France established with a commitment to become a trusted partner in healthcare journey. For a long time now, the company has managed to live up to its expectations backed by years of reliable supply and services throughout the world. With cutting edge innovation at every level of Sanofi's organizational structure, the company has aligned its products and services with the needs of the market and times. From addressing debilitating and life threatening diseases to formulating and devising innovative drugs and treatment methods, Sanofi has been at the forefront of the pioneering healthcare industry.
Founded in 2004, Sanofi boasts of 75 manufacturing sites in 33 countries. Products from these centers help provide healthcare solutions in more than 170 countries, including Australia, Brazil, Canada, France, Germany, India, Indonesia, Japan, Korea, Mexico, Philippines, Russia, Singapore, South Africa, Taiwan, Turkey, US and the UK. Associate companies consist of Ablynx, Bioverativ, Chattem, Medley and Winthrop. Headquartered in Paris, Sanofi's massive prescription sales make it the fifth largest MNC in the field of pharmaceuticals. Diabetes and cardiovascular diseases have been the forte for Sanofi since decades. Integrated solutions and treatment options on offer with assistance of professionals and a state-of-the-art R & D have made it possible for the company to combat these two universal health challenges and applying treatment options beyond the conventional. More recently, Sanofi's partnership with Verily for guaranteeing diabetes management only reinforces its pledge towards a safer health journey for its consumers.
Among recent drug launches, Sanofi's Dupixent for treating of asthma, Libtayo for skin cancer and Cablivi for an atypical blood clotting disorder are notable. Even in the field of immunization, Sanofi has contributed immensely, adding more than a billion doses of vaccines annually for prevention of a number of diseases worldwide. Its pioneering influenza vaccines have been the vanguard in combating the disease in both the US and the entire European continent. While the company is more committed towards its consumer healthcare business in the mature markets where its products have already made a difference in overall healthcare over the years, Sanofi has also continued with a focused approach towards the emerging markets of China and other Asian countries. The same is evident from China being its second biggest market after the United States of America.
Healthcare solutions of Sanofi come under four specific heads – Digestive wellbeing, pain care, sustenance of nourishment and allergies. The portfolio of the company is already extensive through its well established reputation in the Diabetes and Cardiovascular segments including its diverse products franchise that make it a household name in the countries like Canada, Japan, Australia and New Zealand. For more information or queries on new product launches, outlets, career, or others, reach the Sanofi support.