Contact Royal Albert Hall: Find below customer service details of Royal Albert Hall, London, including phone and email. Besides contact details, the page also offers a brief overview of the iconic landmark.
Addresss
Royal Albert Hall
Kensington Gore
London, SW7 2AP
Directions: Google Maps
Customer Support
Phone: +44 020 7589 3203 (general)
Phone: +44 020 7589 8212 (tickets)
Phone: +44 020 7070 4444 (membership queries)
Email: [email protected] (membership)
Email: [email protected] (tour queries)
________
About Royal Albert Hall
Britain's capital city, London is home to one of the iconic architectural monuments, the Royal Albert Hall, a Grade I building built during the reign of Queen Victoria in 1871. A prime tourist attraction, the monument is functional as a concert hall, and hosts events for leading performing artists in various genres of music, drama, ballet, opera, charity shows, and many others.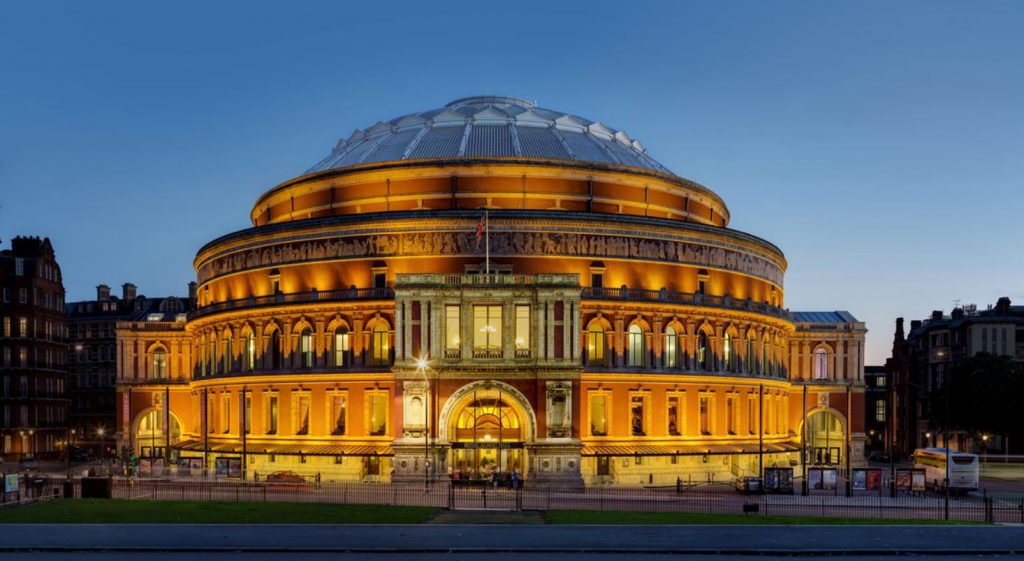 Named after Prince Albert, the Concert Hall attracts tourists for its impeccable art and cultural shows, and hosts over 400 events every year. Situated in South Kensington, the design of the Concert Hall reflects, the imagery of the Colosseum in Rome, built in an Italianate architectural style, with an oval shaped seating auditorium.
The Royal Albert Hall will soon turn 150 years old in 2021, and has hosted 36 shows in the first year of its opening in 1871. The venue has a seating capacity of 5400, plays the largest pipe organ in England, and has the largest glass dome roof in the world.
Elliptical in plan, the Concert Hall measures 135 feet in height, and width of 272 feet, enclosed by a glass and wrought iron domed roof. The ceiling displays suspended fiber optic discs, shaped like mushrooms, for better clarity of sound and noise reduction. The mosaic frieze, running around the exterior facade, depicts inscriptions, and a collage of various subjects of art and culture, from around the world, and the materials used for building the hall are terracotta red bricks, with ornamental engravings.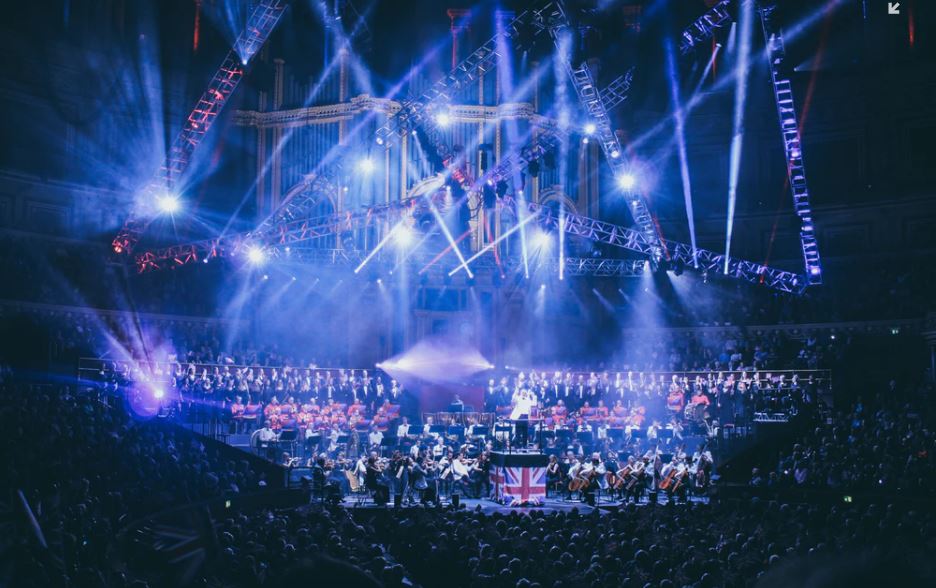 The major attractions at the Royal Albert Hall are the main auditorium (Oval shaped), the gallery (elliptical seating arrangement), the royal retiring room (Victorian royal portraits and furnishings), the Queen's private suite (gallery for the royals), the tour of the glass and steel dome ( largest unsupported glass roof), & the pipe organ ( largest pipe organ with 9,999 pipes). The hall is fully equipped with 6 restaurants, and conducts food tours from various nations around the world. There is also a retail outlet for purchase of souvenirs, books and exclusive Royal Albert Hall merchandise.
Open on all days, from 9:30am-4:30pm (April to October), and from 10:00am-4:00pm (November to March), the Royal Albert Hall remains closed on days of auditorium maintenance. There are independent tours, guided tours and group tours of the building, and the tours wind up by 4:30 pm every evening.
The tickets cost £13.75 for adults. The rates are lower for senior citizens, students and children.
Tickets can be purchased online using a Visa or MasterCard. Royal Albert Hall does not have a refund or exchange policy and all sales will be considered final. An e-ticket will be mailed to you on payment confirmation. You can also choose to have the tickets mailed to your residence. Private rooms and halls are available for corporates and guests looking for premium hospitality.
As for connectivity, the nearest underground stations are South Kensington and High Street Kensington, a 15 min walk from Royal Albert Hall, and other rail stations at a 30 min walk, are the Victoria and Paddington. With good connectivity to the city centre, there are frequent services of buses to Kensington Gore, Prince Consort Road, and the Queen's Gate. London Heathrow Airport is near to Royal Albert Hall, and a train runs from the airport to the Royal Albert Hall, every 20 minutes. For complaints or queries on tickets, events, payment, cancellation, refund, parking, career, or others, reach the Royal Albert Hall support.