Contact Rockstar Games: Find below customer service details of Rockstar Games, including phone and email. Besides contact details, the page also offers a brief overview of the game developer. Reach the customer service below for support, complaints or feedback.
Head Office
Take-Two Interactive Software, Inc
622 Broadway
New York, New York 10012
Customer Service
Email: [email protected] (feedback)
Email: [email protected] (online purchases)
Phone: 866-922-8694
______
About Rockstar Games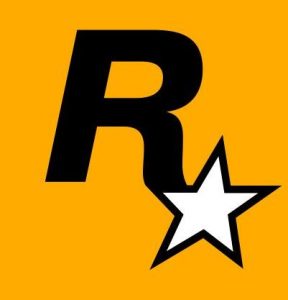 Rockstar Games is a video game publisher established in the year 1998 and operating as a subsidiary of Take-Two Interactive. The New York-based game developer and publisher was founded by Sam Houser, Dan Houser, Terry Donovan and Jamie King. Rockstar Games also has a motion capture studio in Bethpage, New York.
The game developer is popular for the titles it introduced in the action adventure and racing genres. One of the most sought after game series published by Rockstar Games which also saw its most recent part become one of the best-selling video games of all time is Grand Theft Auto. Grand Theft Auto or GTA was acquired from BMG Interactive. The Grand Theft Auto series remains the most successful with every new installment performing bigger than the previous.
Other popular franchises published by Rockstar Games include Max Payne, Red Dead, Midnight Club, Manhunt, Bully and The Warriors. There are also some films produced by the parent company with names like GTA 2- The Movie, The Football Factory, Grand Theft Auto: San Andreas-The Introduction, Sunday Driver and Red Dead Redemption: The Man from Blackwater. Many companies have been acquired or established under Take-Two Interactive. Those organized under Rockstar Games has the 'Rockstar' name and logo. There are currently nine subsidiaries of Rockstar Games.
Rockstar Games makes use of Rockstar Advanced Game Engine to allow game development on PlayStation, Xbox, Microsoft Windows, OS X and Wii systems. Rockstar Games also runs a Social Club wherein members get exclusive game bonuses, offers, updates on special events and much more. The Club boasts a membership exceeding 100mn users.
On the website, you can see the featured and latest games released worldwide. You can also browse by platform, series or those particularly designed for mobile and PC. As for platforms, you can filter from PS4, Xbox One, PS3, WII, Xbox, PSP and PSone. Head to the videos section to see trailers, featured clips and gameplay. Purchases of games both physical and digital can be made directly on the website. You will directed to the estore where you can purchase using major credit and debit cards. Do take your time and read the requirements for installation, along with cancellation and refund terms.
The Downloads section has music, screensavers, avatars and patches. Are you a die-hard GTA fan? You can head to the Rockstar Warehouse to purchase a wide range of merchandise. Products you can shop include game series, apparel, collectibles, and music. Purchases on the Warehouse can be made using Visa, MasterCard or American Express. The store offers a 14 day return policy. This however will not apply if you have received the services ordered, you unseal any software or receive a download link for a digital product.
Need help with purchase, activation, installation or connectivity? The Support section has resources and solutions for all popular game series. For more information or queries on registration, activation, download, payment, cancellation, refund, career, or others, reach the Rockstar Games support.