Contact Rimmel London: Find below customer service details of Rimmel London, including phone and email. Besides contact details, the page also offers a brief overview of the company.
Head Office
Coty Inc.,
350 Fifth Avenue,
17th Floor New York, NY 10118
Customer Service
Phone: +1 800 715 4023 (US)
Phone: +44 800 028 4177 (UK)
____
About Rimmel London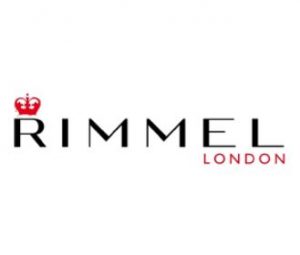 Rimmel London was founded by Eugene Rimmel in 1834. It initially began as a perfumery in Regent street, London. Today it is a well known British cosmetics brand, owned and operated by Coty, Inc.
A year after founding, Rimmel created a number of makeup products including its very famous mascara. When Rimmel first created his non-toxic mascara, that era had only seen mascaras made from mercury. Their mascara gave rise to the term 'rimmel' used as mascara in many Mediterranean languages. With the success it began to enjoy, Rimmel soon expanded into other product categories. Today, Rimmel enjoys an esteemed position as one of the most popular makeup brands in the world. By the end of 1890, Rimmel had changed the definition of mascara and even introduced a number of hygiene products and cosmetics.
Rimmel does not believe in animal testing and refrains from testing its products on any third party. Rimmel products are available in pharmacies and supermarkets across the world. You can find their products across Argentina, Australia, Austria, Bahrain, Belgium, Canada, China, Czech Republic, France, Germany, Hungary, India, Indonesia, Ireland, Italy, Japan, Mexico, Netherlands, Norway, Poland, Portugal, Qatar, Romania, Russia, Saudi Arabia, South Africa, South Korea, Spain, the UK, Ukraine, and the US.
The catalog includes concealer, foundation, powder, primer, bronzer, highlighter, contour correct, eyeliners, mascara and a whole range of lip products. To get updates about the latest makeup trends and tutorials, you can browse their official website. The New section reveals all the latest product launches. Explore the Trends section to see what is hot and bestselling. Popular Rimmel products in the market include Stay Matte Concealer, Maxi Blush, Stay Matte Pressed Powder, Stay Matte Primer, Radiance Brick, Natural Bronzer, Kate Sculpting Palette, Insta Duo Contour Stick, Insta Flawless Primer, Insta Strobing, Good to Glow, Scandaleyes Mascara, Scandaleyes Curve, Scandaleyes Retro, Scandaleyes Mascara Waterproof, Brow Shake Filling Powder, Scandaleyes Micro Eyeliner, Bold Liquid Eyeliner, Shake It Fresh Mascara, among others. For more information or queries on store locations, refund, shipping, cancellation, or others, reach the Rimmel London support.