Find below customer service details of Rev.com, including phone and email. Besides contact details, the page also offers a brief overview of the transcription company.
Head Office
222 Kearny St, 8th Floor
San Francisco, CA 94108
United States
Phone: 415-449-3679
Customer Service
Phone: 888-369-0701
Email: [email protected]
______
About Rev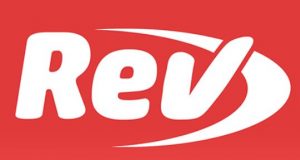 Rev is a San Francisco-based company that provides transcription and translation services. Founded in 2010, Rev operates as a marketplace that connects freelancers and customers. Currently, the platform boasts of 40,000 freelancers and 170,000 customers. The Rev software helps freelancers transcribe, write caption and subtitle, and translate content without much hassles. Rev claims it's industry-leading software helps transcribe speech-to-text with much accuracy in short amount of time. Founded by 5 MIT classmates, Rev claims a majority of its customers come from Fortune 500 companies. Some of the big names include Viacom, The New York Times, CBS, PBS, UCLA, Microsoft, Visa and Amazon. Till date it has transcribed more than 150 million minutes. The company was recognised by PCMag as the best transcription service of 2019.
Clients using Rev are assured speedy delivery with transparent pricing and no hidden costs. Key services include transcription, automated transcription, English captions and subtitles, foreign subtitles, and translations. The transcription costs $1 per minute (expedited orders cost $2 per minute). Time stamps and verbatim transcripts cost an additional $0.25 per minute. The automated transcription costs $0.10 per minute, captions cost $1 per minute and foreign subtitles cost $3-7 per minute. Mobile users can use Rev Call Recorder and Rev Voice Recorder for uploading content for transcription while on the go. The Rev mobile apps provides the tools to record and transcribe incoming and outgoing calls or even record conversations. Users can store unlimited recordings through the app.
For an overview on the transcription, you can upload English audio or video files from your computer or cloud. Rev accepts audio and recordings in MP3, MP4, WMV, AIF, M4A, MOV, AVI, VOB, AMR, WMA, OGG, AAC, and WAV formats. Once uploaded, the professional transcriptions registered on the platform efficiently transcribe files meeting all quality standards. The standard delivery ensures transcripts are delivered within 12 hours (for files less than 30 minutes). For faster delivery, you have Rush option. You wont be charged if there are multiple speakers, difficult audio or hard to understand accents. Once the work is completed, users can download the transcription in the file format they prefer. The professionals registered on the platform have signed NDAs and confidentiality agreements so all your files are private and protected.
As for automated speech to text transcription, through Rev's advanced voice and speech recognition technology users can upload file and transcribe file in minutes. You can try for free for first 45 minutes. Rev assures 80% accuracy. Need captions for your audio? You can upload any video or share a YouTube link for accurately adding captions to your videos. All the closed captions are FCC and ADA compliant. You can also choose from 12 file formats and easily fix typos and small errors. Clients can place orders directly from Dropbox, Google Drive, S3, YouTube and Vimeo.
Along with transcription, Rev also offers translation so users need not go elsewhere. For the same, you can upload documents and Rev's professional linguists and translators will be put to work to deliver highest quality work. Rev currently translates documents from Arabic, Chinese, Czech, Dutch, French, German, Greek, Hebrew, Hindi, Italian, Japanese, Korean, Romanian, Russian, Spanish, Swedish, Thai, Turkish, Vietnamese, to name a few. You can expect a 1-3 page content to be translated in about 24 hours. There is certified translation for immigration, legal, marriage and other personal documents as well. It comes on a corporate letterhead with a statement of certification. You can choose business translation for employee manuals, product descriptions, financial statements and presentation slides.
Payment can be made on Rev.com using major debit/credit cards. If you are not fully satisfied with the work received, you can reach the support for review or refund. Are you a freelancer? Register on Rev to choose from hundreds of jobs and receive weekly payouts through PayPal. You can register on the link here. For complaints or queries on registration, payment, cancellation, refund, career, or others, reach the Rev support.