Find below customer service details of Reliance Nippon Life Insurance. Besides contact details, the page also offers a brief overview of the company.
Head Office
Reliance Centre, 5th floor,
Off Western Express Highway,
Santacruz East, Mumbai 400055
Support
Phone: 1800 102 1010
Phone: 022 4882 7000
Phone: 1800 102 3330 (claims)
Email: [email protected]
Email: [email protected] (claims)
______
About Reliance Nippon Life Insurance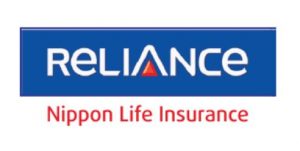 Reliance Nippon Life Insurance is an Indian insurance provider founded in the year 2001. Headquartered at Mumbai, the company provides a number of insurance products designed for individuals, families and corporates. Currently, Reliance Nippon boasts of more than 10 million policyholders. They are served by a network of 710+ branches and 63,000 advisors. In 2018, the company was rated as one of the top 3 trusted life insurance brands by Brand Equity. A joint venture between Reliance Capital and Osaka-based Nippon Life Insurance, the company as of March 2020 had total sum assured of Rs 75,290 crore. Additionally, it has an impressive claim settlement ratio of 98.1%.
Those interested in life insurance products can head to Reliance Nippon's nearest branch for details. The branch locator on the website allows one to search nearest branch in their city. Reliance Nippon's branch network spans across all major metros and small cities. Details of insurance products are also available online. Current plans include term insurance plans, savings/investment plans, retirement plans, health insurance, child insurance and group insurance. Products under these key offerings include Reliance Nippon Life Protection Plus, Reliance Nippon Life Digi-Term Insurance, Lifelong Savings Plan, Super Money Back Plan, Milestone Plan, Super Endowment Plan, Future Income, Fixed Money Back, Bluechip Savings Insurance Plan, Fixed Savings, Immediate Annuity Plan, Smart Pension Plan, and Cancer Protection Plus Plan.
On the insurance catalog, you can read the highlights of the product, the coverage offered, the sum assured, premium and terms and conditions. You can download the e-brochure or use the contact form to connect with an advisor. The calculator further helps you to get an estimate of premium and sum assured by gathering details of the insurance holder. For those cant visit the branch, Reliance Nippon has a number of plans that can be subscribed online. Insurance holders can sign in to their account to view and manage their policy. You can pay premium or renew policy using debit/credit card or net banking facility.
If you have a claim to make, you can download the claim form on the website or request a copy at nearest branch. All claim documents must be submitted to nearest branch. You also have the option to courier same to the Claims Department. All the documents submitted should be in original or photocopies attested by the company's official. If it is a health insurance, your claim must have all hospital records, payment made and other supporting documents. Once a claim has been submitted, you can track same with reference number or claimant's mobile number. For complaints or queries on renewal, cancellation, refund, claim, nominee, or others, reach the Reliance Nippon support.