Find below the customer service details of Reelgood. Besides contact details, the page also offers a brief overview of the streaming aggregator.
Head Office
110 S Park St,
San Francisco, California,
94107, United States
Customer Service
Email: [email protected]
_____
About Reelgood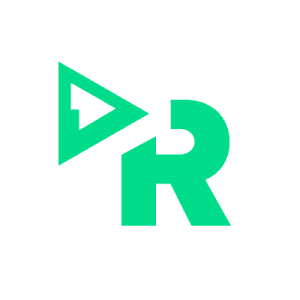 Who does not love a good movie? The only dilemma is most of us have watched the best movies more than once. Discovering a place where you can find fresh and top quality entertainment is nothing less than a TV haven, and that is where streaming services come in. But with so many streaming platforms, switching between the apps and searching within each app consumes much time and can be frustrating. Reelgood has managed to push away this con too. An aggregate of all major streaming services, Reelgood allows users to club all the top platforms in just one place. It seamlessly offers access to big names such as Amazon Prime, HBO, FX, Hulu, Starz, Netflix, and Showtime. The platform also gives access to network options like CBS, FOX and ABC. Reelgood has also launched its services in the United Kingdom. If you are living in the UK, the platform will give you access to Disney+, NowTV, Channel4, BBC iPlayer, ITV and more. The service is available on the website, in addition to the app format designed for Android, iOS and smart televisions.
Using Reelgood is a very straightforward process. You can get to choose the streaming service from the many options. You can browse or search for a particular movie or a TV show, and the app will let you know which streaming service shows it. Users can click 'play' on the app, and Reelgood will start playing content from the streaming service of your choice. The app also works as a handy remote that allows the user to play content directly to a Roku device. Reelgood also lets users track TV shows or add movies to their favourite watchlist. The app further notifies users when a new episode or movie is available to stream. The platform also lists curated collections, recommendations and IMDb scores, to help you decide which movie or show to go for. The Roulette feature of Reelgood provides random recommendations from the streaming service of your choice.
Having Reelgood means having a universal dashboard, where everything is available with a click. With a cable or satellite subscription, you can access the TV channels on the platform. Currently, Reelgood has 150,000+ listings and 150+ supported streaming services. As of now, the services are only available for viewers in the US and UK. If you are new on Reelgood, begin by creating an account for free. Click on 'create a free account' on the homepage, click on '+' for the streaming services that you want to add, and sign up using Facebook, Google, or email. If you want assistance, you can click on 'contact us' at the bottom of the homepage. You can reach out to the support for queries on streaming or for technical assistance.