Contact Red Hat: Find below customer service details of Red Hat, Inc, including phone and email. Besides contact details, the page also offers a brief overview of the technology company. Reach the customer service below for support, complaints or feedback.
Head Office
Red Hat, Inc
100 E. Davie Street
Raleigh, North Carolina 27601
United States
Customer Service
Phone: 1-888-RED-HAT1
Phone: +1-919-754-3700
Email: [email protected] (support)
Email: [email protected] (new purchases)
International Support
Phone: 1-800-REDHAT (Australia)
Phone: 400 890 2100 (China)
Phone: 800 96 5906 (Hong Kong)
Phone: +91 22 61147559 (India)
Phone: +81 3 5798 8500 (Japan)
Phone: +65 6490 4200 (Singapore)
Phone: 0800 666 052 (Taiwan)
Phone: +44 1252 362 797 (South Africa)
Phone: 00800 7334 2835 (Europe)
Phone: 800 0441 5146 (UAE)
Phone: +55 (11) 2322-9559 (Brazil)
Email: [email protected] (Asia Pacific support)
Email: [email protected] (Europe & Middle East)
Email: [email protected] (Latin America support)
_____
About Red Hat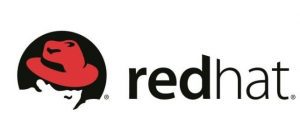 One of the leading providers of enterprise open source solutions is Red Hat, Inc. Based out of Raleigh, North Carolina, USA, Red Hat was introduced by IBM in 1993 and within this short time has made great strides in open source solutions and now has offices across the globe. Red Hat uses community–powered approach to deliver high performing technologies such as Cloud, Linux, Container, and Kubernetes. Red Hat helps businesses solve complex challenges through innovative use of technology. They provide solutions for standardizing across environments, develop cloud- native applications and help in integrating, automating, managing and securing very complex environments. The services, training and consultation extended by Red Hat has been lauded by all users. Today Red Hat has close to 100 offices spanning 35 countries, including Australia, China, India, Indonesia, Philippines, Singapore, Germany, Italy, Spain, UAE, South Africa, Russia, Brazil, US and Canada.
Businesses that want to convert to a digital platform and make use of the internet revolution can make use of Red Hat services. They have diversified into various functionalities such as middleware, agile integration, hybrid cloud infrastructure, development of cloud-native applications and a whole host of automation and management options. Red Hat enables users to extract maximum value from the latest data sources using open infrastructure and at the same time, optimizing the IT that the companies have on hand. Red Hat users have been amazed at the improvement in their capabilities after aligning with Red Hat's services. Increased developer efficiency has led to a better user experience and by cutting down provisioning time, customers are happier and there are less client escalations to deal with, leaving the IT team time to focus on important issues.
Businesses that want to upgrade technology from their outdated processes turn to Red Hat, which helps them integrate their infrastructure platforms to be usable and consistent with any architecture and adapt to any process. Red Hat supports users to standardize systems on a flexible platform with assured performance and availability and one that had great scalability. Being able to scale up business comes into the picture when the processes are optimized and client satisfaction leads to sudden spurt in business leads. One great benefit of using Red Hat Linux is that it allows users to adapt to the new IT demands without any need to have a down time to upgrade requirements. Red Hat Enterprise Linux is compatible with desktops, servers, hypervisors and in the cloud. Storage capabilities also increase tremendously with Red Hat Gluster Storage. Red Hat users can also make use of all their partner solutions such as Docker and Kubernetes.
The Red Hat website has a wealth of information on the products, solutions and open source technologies. Under Platforms, you have Red Hat Enterprise Linux, Red Hat JBoss Enterprise Application Platform, OpenShift, OpenStack Platform and Red Hat Virtualization. Under Integration, you will find Red Hat 3scale API Management, Red Hat AMQ and Red Hat Fuse. For cloud computing, there is Red Hat Cloud Infrastructure, Red Hat Cloud Suite, Red Hat CloudForms, Hyperconverged Infrastructure, Red Hat OpenShift, Red Hat OpenStack Platform and Red Hat Quay. Further, for automation and management there is Ansible Automation, CloudForms, Red Hat Insights, and Red Hat Satellite. Storage products consist of Red Hat Ceph Storage, ata Grid, Data Virtualization, Gluster Storage, Hypercoverged Infrastructure and OpenShift Container Storage. Not to forget the application development products such as Red Hat AMQ, Data Grid, Decision Manager, Developer Studio, JBoss Enterprise Application Platform, OpenShift and Process Automation Manager. If you have purchased any of the products, you can can start with the Documentation page to learn about installation, references, troubleshooting and much more.
The leading provider of enterprise open source solutions has products designed for financial services, government, healthcare and telecommunications sectors. You can explore the many automation, IT management and security services and solutions on the website. Corporates can enquire for the consulting, training and certification services offered by Red Hat. New users can create a Red Hat account for managing all services. Corporate accounts allows one to set users to purchase or administer systems. Also, browse the Red Hat Customer Portal to learn or troubleshoot an issue. Get a Red Hat subscription to enjoy access to enterprise-ready software, updates, and information and support services.
While you can reach to a Red Hat distributor or partner for the enterprise products, you also have the option to purchase them online. Products you can buy and download include the Red Hat Enterprise Linux Server, JBoss Enterprise Application Platform, Enterprise Linux Workstation, Enterprise Linux Developer Suite, Enterprise Linux for Virtual Datacenters, JBoss Web ServerRed Hat Data Grid, Red Hat Fuse and Red Hat AMQ. Get the learning subscription for access to more than 1,000 instructor-led recordings and training courses. Purchases can be made using Visa, Mastercard and American Express cards. Red Hat does not provide refunds or accept returns. For more information or queries on office locations, payment, cancellation, refund, technical support, renewal, career, or others, reach the Red Hat support.